Stress Busting
2020 has taken a toll on the artisans´ health and sense of well-being. An activity which was initiated before the pandemic and lockdown, however, proved to be a help during these times and beyond. The women had started a Share-organized yoga class. Reception at the time was sort of lukewarm. Its popularity grew when the women were confined at home and they came to appreciate its health and stress-relieving benefits. They have involved other family members as well, and look forward to continuing this exercise.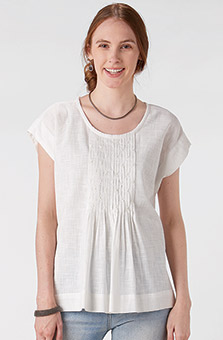 Latha Top - White
$68.00–$72.00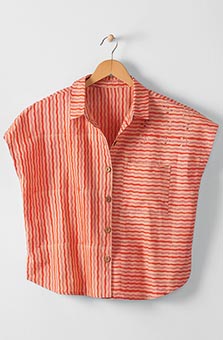 Adira Shirt - Coral
$68.00–$72.00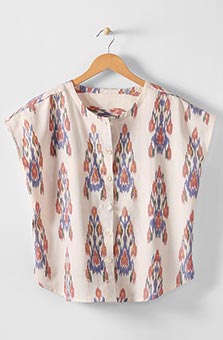 Savya Top - Natural/Multi
$78.00–$82.00
CUSTOMER REVIEWS





Lovely Fabric
Jun 15, 2022
By Judy
The fabric of this shirt makes it stand out. It will be a perfect partner to light tops this summer.





Wonderful top for warm weather
Jun 5, 2022
By Lisa Calkin
Lightweight and subtle pretty design adds class and practicality to any outfit, dress, skirt or jean shorts. I have heavy arms, and these button up tops allow me to wear pretty sleeveless dresses and tops for work. Goes with anything!





Light pretty top
May 10, 2022
By FAYE Eileen BAGLIN
Love the airy fabric of this top. I plan to wear it over sundresses through the summer months as a light coverup.





Not the way it appears in the photo
Jun 30, 2019
By Mary Priem
The model in the photo is posing so that the sleeves look much longer than they really are. As the catalog says, they are cap sleeves. That means they actually expose some of the shoulder cap and the entire upper arm.