Different Circumstances Call for Individual Responses
For the first three months of total lockdown, MarketPlace continued payments to the artisans. When the restrictions loosened, the women who live near their workshops could go there for work. However, some women, particularly the older or unwell, were reluctant to leave home. Other artisans who live nearby are helping them by taking their pieces back and forth so that they can still work and earn. For those women who live further away, MarketPlace has continued to pay them. Different circumstances call for individual responses.
Ritu Jacket - Black Teal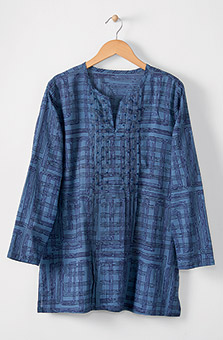 Saanya Tunic - Bright navy
$72.00–$75.00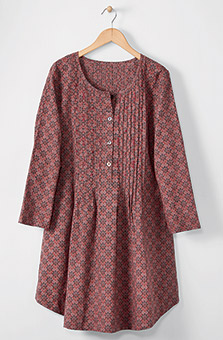 Asmita Tunic - Dusty plum
$78.00–$82.00
CUSTOMER REVIEWS





fantastic
Jan 17, 2022
By maryann LANGLEY
great color and fit, I will wear it a lot. Love it!





beautiful tunic
Sep 20, 2020
By Elizabeth Menikos
I love this tunic - fit is great and I particularly like the collar/neckline - very flattering. It is more of a forest green than teal, though.





Aditi Tunic-Teal
Sep 14, 2020
By Deborah Annie Oney
Most wonderful color, easy fit, lovely shirt Thank you!





Beautiful tunic
Sep 10, 2020
By Stacey Houk
Very beautiful. Runs small. I usually order a 1 x. I would order a 2 x. Love the colors.