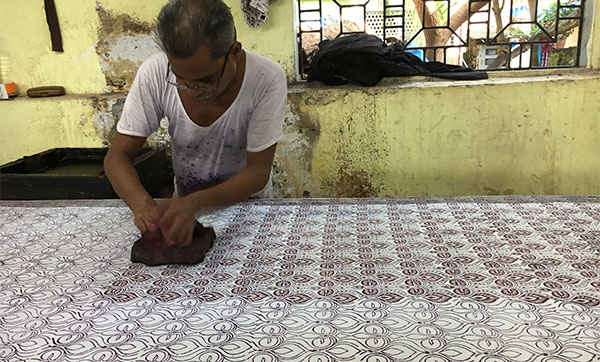 Artisanal Opportunities
MarketPlace works with small groups of fabric artisans who are keeping alive traditional weaving and dyeing techniques. They block print by hand, hand batik and weave the fabrics that become unique MarketPlace products. These exacting and labor-intensive practices increase employment for artisans in and outside of the city.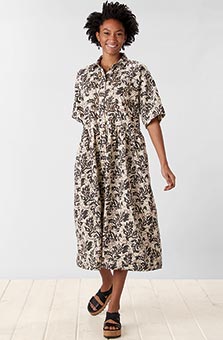 Manisha Organic Dress - Black/Natural
$162.00–$168.00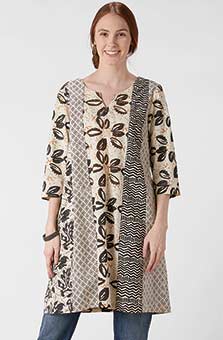 Jaya Organic Kurta - Black/Natural
$132.00–$136.00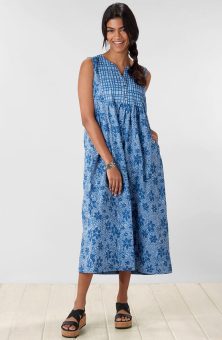 Nafisa Organic Dress - Sky blue
$138.00–$142.00
Write a review
---
Extremely high quality
May 28, 2022 | By Linda Dillon Jones
This dress cost more than I usually like to pay For some thing that I will very likely only wear at home, but then again, I am at home all day every day. I'm retired, and since Covid I feel like I'm under house arrest. Why not have a truly fabulous dress to wear? It's very well-made, and the needlework is very beautiful. The needle work is really what sets these dresses apart, and also the use of colors, and the very high quality of the fabric. I was very pleased when I received this dress.
---
Elegance
Jul 14, 2022 | By Rochelle Gatlin
This dress is very elegant in its pattern and use of material. Although it is expensive, it is worth it for the handicraft and care. I do feel like royalty when I put it on.
---