Children are the future
The Armaan Club takes change into the next generation. The artisans, many of whom were taken out of school as children, place a high priority on education for their sons and daughters. The Club was formed at their instigation and continues to evolve with their input. Programs include counseling, mentoring and career guidance. They focus not only on improved academic performance but also teach life skills through recreational activities.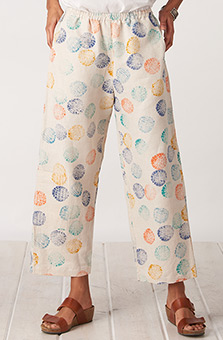 Kesari Pant - Flax/Multi
$88.00–$92.00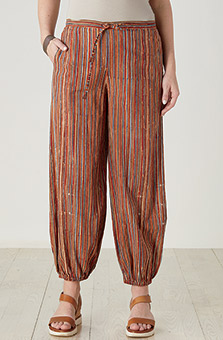 Neetu Pant - Beeswax/Multi
$68.00–$72.00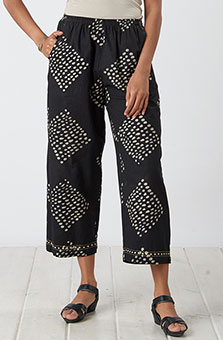 Kesari Pant - Black/Natural
$68.00–$72.00
Write a review
---
?
May 12, 2020 | By Margaret Hamilton
Like almost pants I order from catalogs, these are too long. The attractive, light-weight fabric and elastic waist make it worth the cost of have them hemmed.
---
Nice casual pants
Mar 30, 2022 | By JENNI SILBERSTEIN
I've been stuck in a rut wearing jeans all the time so I wanted to try something different. I need to shorten these but otherwise they are perfect. I look forward to wearing these instead of jeans, jeans, jeans all the time.
---
Waistband too tight
Jun 13, 2022 | By Gurabe
The waistband was like a 1x instead of a 4x. I had to cut open the seam and remove half the elastic width.
---
great
Jul 15, 2022 | By Patricia R Bythergreat
As always wonderful clothing
---