Reaffirming The Commitment To Work:
Seeing how the women responded to all the challenges of COVID restrictions with energy and a can–do spirit showed us how impactful our empowerment programs have been. It reinforced our belief that when women are exposed to resources and new ideas, they can take charge and make changes. The women have been determined to work and have come up with very creative ways to get to their workshops and to obtain supplies even when stores were closed.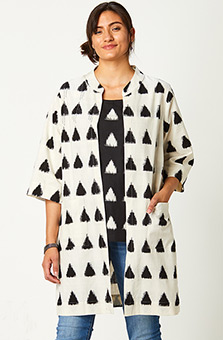 Nabila Jacket - Natural/Black
$110.00–$116.00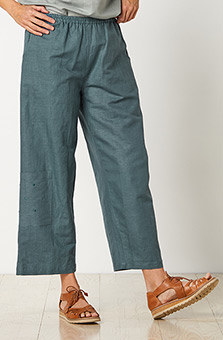 Kesari Cargo Pant - River
$78.00–$82.00
Pilani Jacket - Navy
$88.00–$92.00
CUSTOMER REVIEWS





Beautiful jacket
Jul 28, 2021
By Linda Phillips
Love the amulya jacket I purchased. Highly recommended.





Love the hand-woven fabric
Jun 16, 2021
By Jeanne Davis
The jacket is of exquisite quality, substantial hand-woven material, and a very wearable design. Unfortunately the wide stripes were not flattering to a 2W figure, and I returned it. Please, Marketplace, make this jacket in a solid color I the same wonderful material and design.