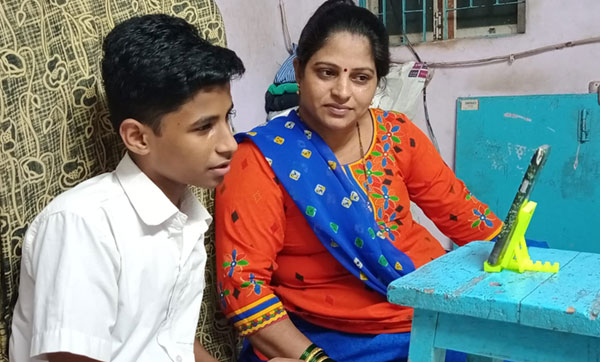 Parental Support And Strength
While the artisans´ children have had access to educational support through the Armaan Club, there are few resources for the other kids in the community. Education for Life offers programs to all children in our Santracruz neighborhood. The programs were enthusiastically welcomed and supported. When in-person classes were replaced with activities that could be conducted over cell phones, the families also participated to help make it work. Parents took messages, older siblings supervised lessons, and the more technically proficient advised others.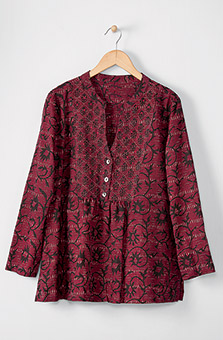 Kriti Top - Port
$88.00–$92.00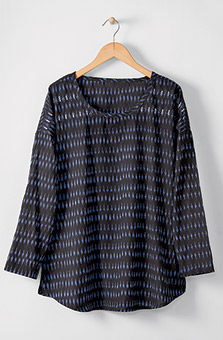 Vansha Top - Black/Blue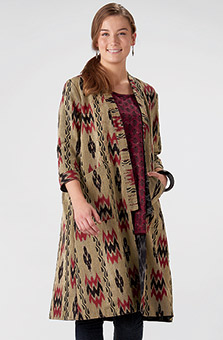 Reversible Ranvita Jacket - Almond/Black
Write a review
---
Surprisingly Elegant
Feb 10, 2022 | By Rochelle Gatlin
I thought it would be just a large casual piece. It is comfortable, but the combination of colors and materials make for an elegant statement as well. Really lifts my spirits to wear it.
---
So beautiful
Mar 24, 2022 | By Laura
I have a lot of clothes from Marketplace of India, and I always get compliments on them. I bought this to create an ensemble with the black Sangli pants, and they look terrific together. I have a special event to attend, and I plan to wear this outfit. I am sure it will stand out among the black and navy suits!
---