Designing Woman
When Mehmoda began as an embroidery artisan 25 years ago, she was unsure of herself: "I would not have believed I had the talent to design embroidery." But staff workers and her fellow artisans recognized that she had skills, imagination and leadership potential. Today she creates original designs for the design workshops. She was also one of 5 artisan who traveled to Kutch for special training. Kutch is famous for fine needlework and Mehmoda was inspired to continue to develop and improve her craft.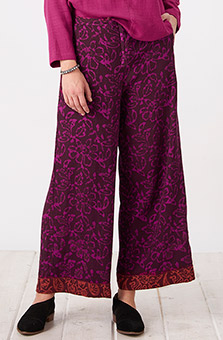 Sangli Pant - Dark orchid
$88.00–$92.00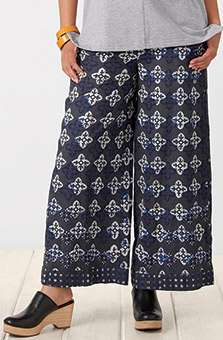 Sangli Pant - Mineral
$78.00–$82.00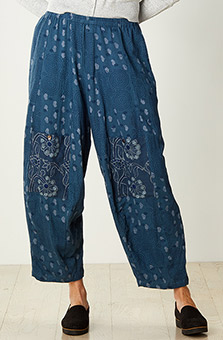 Field Pant - Ink blue
$82.00–$86.00
CUSTOMER REVIEWS





Love
Jun 28, 2021
By Maria Jenquine
I love everything I buy from Marketplace. My new orange pants are great. Fun to wear and cool and comfy. Great for out and about or chilling at home. Thanks!





Lovely light weight
Aug 17, 2020
By Nirelle Galson
Beautiful silk and cotton summer fabric did not stick to body - should have ordered smaller size than 1X





Professor of the Practice of Dance and Theater Studies
May 13, 2020
By Keval Kaur Khalsa
Love these pants! They are light and colorful, and just fun.