Managing Production During The Lockdown
Disruptions caused by the pandemic have forced MarketPlace Mumbai to reinvent some of our systems. We really can't plan for more than a week because closures and quarantines are so unpredictable. An area of Mumbai open to limited movement could be locked down suddenly if COVID-19 cases are reported. Under these circumstances we have had to improve our communications and ability to track delivery of materials and production. This will help us keep customers informed about the availability of products they order.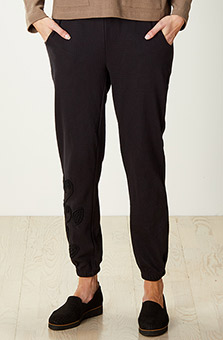 Jogger - Black
$72.00–$76.00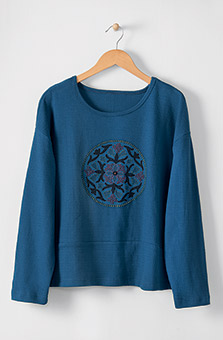 Kiara Pullover - Cobalt
$68.00–$72.00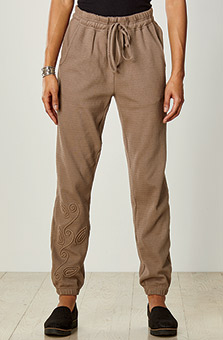 Jogger - Mushroom
$72.00–$76.00
CUSTOMER REVIEWS





Great Fall color but...
Nov 25, 2021
By Susan
way too large! I normally wear 1X and 2X. I bought a 1X even though the measurements on the Size Guide were smaller than I am, and it was wide, the sleeves too long, and the neckline big. I don't wear 14-16's but I guess I should at Marketplace India.





Very much a hug
Sep 12, 2021
By Rochelle Gatlin
I love the color and the thickness and warmth of the fabric. It's going to be one of my favorites in cool weather. Somewhat loose fitting, which means I can layer when it's cold.





Wow love it!
Sep 8, 2021
By Debi Niswander
Really great top for fall. It looks very nice, enough for dinner out. The embroidery is way cool! I did order a medium instead of large and it fits very well.