Different Circumstances Call For Individual Responses
For the first three months of total lockdown, MarketPlace continued payments to the artisans. When the restrictions loosened, the women who live near their workshops could go there for work. However, some women, particularly the older or unwell, were reluctant to leave home. Other artisans who live nearby are helping them by taking their pieces back and forth so that they can still work and earn. For those women who live further away, MarketPlace has continued to pay them. Different circumstances call for individual responses.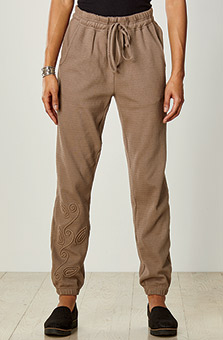 Jogger - Mushroom
$72.00–$76.00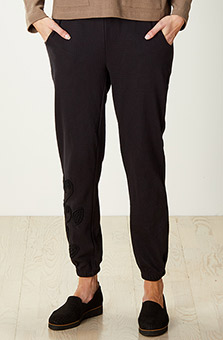 Jogger - Black
$72.00–$76.00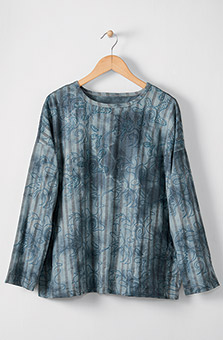 Nitika Top - Opal
$88.00–$92.00
CUSTOMER REVIEWS





My new favorite at home top
Oct 13, 2021
By Sara
I love waffle weave fabric...comforting and warm...and own several shirts in waffle weave fabrics, but this one is my favorite because of the detailing on the front. Very comfortable. Took the advice of others and ordered a size down and it is a great fit.