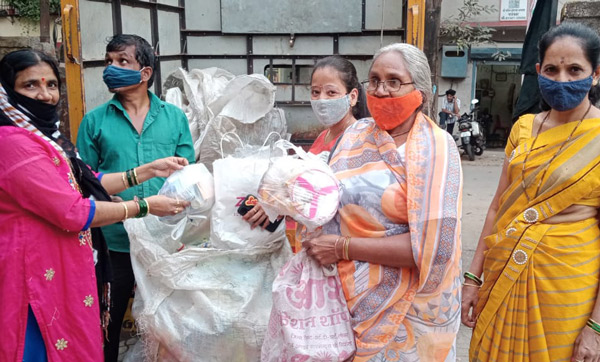 Zero Waste–Plastic Collection
The Social Action program fosters interest in working to conserve the environment in our everyday lives. For example, some artisan groups gave steel bottles as Diwali gifts to discourage single–use plastic bottles. Informative sessions about Zero Waste inspired the artisans to start collecting plastic waste. They worked with NGO's in three different neighborhoods. After collection drives they brought the plastic in for collection. The biggest haul was at Santacruz on February 1, 2021 where artisans collected 22kg of waste. The women are committed to monthly drives.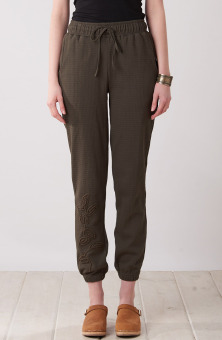 Alwar Jogger - Dark olive
$72.00–$76.00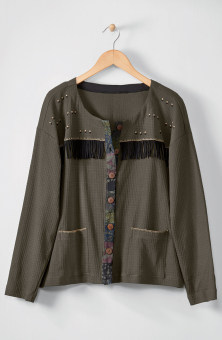 Ansiba Cardigan - Dark Olive
$82.00–$86.00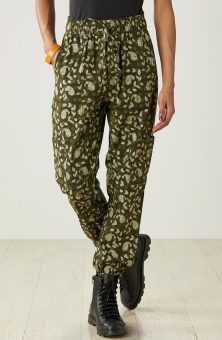 Panya Jogger - Dark olive/Multi
$78.00–$82.00
Write a review
---
More than just a shirt!
Jan 18, 2023 | By Renee Weitzner
This shirt is stunning! From the intricate embroidery on the shirt to the soft feel, this shirt is a keeper! Everything is exquisite.... Thank you.
---