Keeping our Commitment
MarketPlace exists because of the artisan cooperatives and a commitment to empower women. The pandemic has made everything more difficult in India, from finding supplies to shipping and every step in between. One day they can find a supplier for buttons, but the next day that area is shut down. The women and staff in Mumbai are taking on the challenge, as each day brings a new restriction or problem. Unlike some brands, we cannot simply look to other countries for easier sources.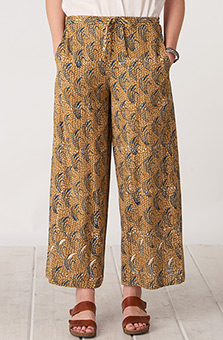 Sangli Pant - Wheat/Indigo
$74.00–$78.00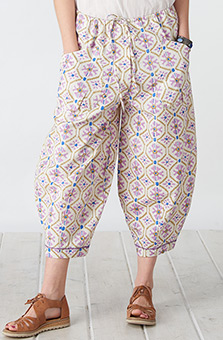 Dhulia Pant - Flax/Crystal rose
$69.00–$72.00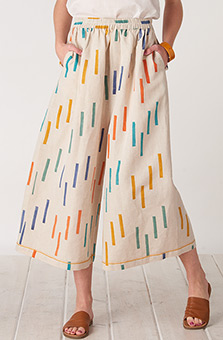 Lavasa Pant - Flax/Multi
$108.00–$112.00
CUSTOMER REVIEWS





Simple and flattering
Apr 4, 2021
By Rochelle Gatlin
This is a simple design which is well made and will go with many pants and shirts.