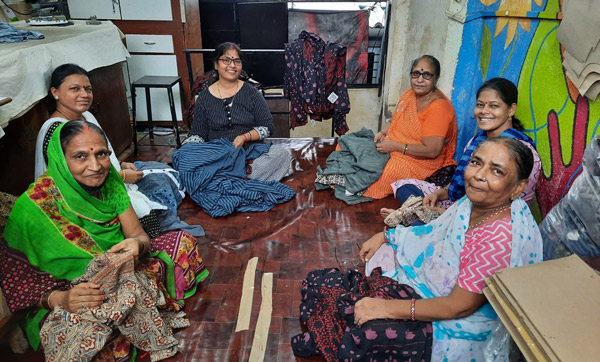 WARE Collective Define Their Brand
WARE (Women Artisans' Rehabilitation Enterprise) was established in 1995 and includes 6 tailors, 20 embroidery artisans, one cutter and two supervisors. They quickly showed their determination to succeed. While they started out in their founder's own home, they soon moved on to first renting a space and then buying their own workshop using savings and loans from the members themselves. The tight–knit group make decisions as a group, celebrate everyone's birthday and are quick to help fellow members. They chose these aspects to sum up their identity:

1.Responsibilities
2.Unity
3.Motivate Everyone For Their Skills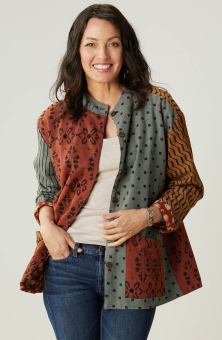 Reversible Chirala Jacket - Herb/Multi/Pepper
$162.00–$168.00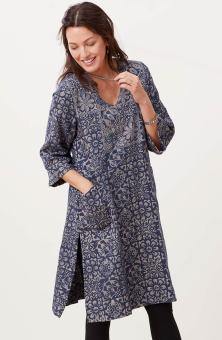 Amala Tunic - Navy/Multi
$145.00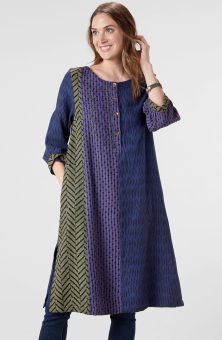 Avanti Kurta - Navy/Multi
$138.00
Write a review
---
Absolutely gorgeous!
Oct 14, 2022 | By Nancy C Estes
The different fabrics in this kurta are so beautiful and the embroidery is fantastic. And on top of that this kurta is just so comfortable.
---
Beautiful fabric
Nov 18, 2022 | By Katherine
This kurtz has beautiful fabric in a weight that is appropriate for winter. It hangs beautifully.
---
Nice drape
Sep 16, 2023 | By CK
Wonderful herringbone fabric with festive fall colors. Lovely drape, and very comfortable. Fast shipping, as always.
---