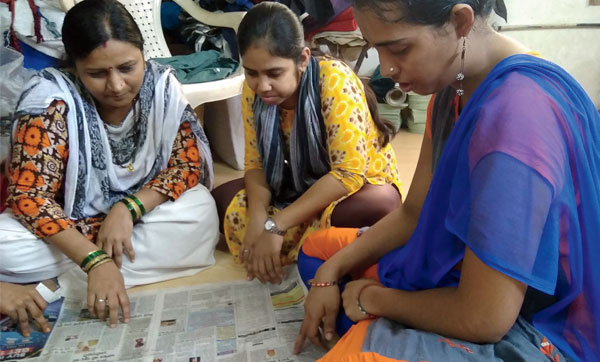 Independent Thinkers
Reading a newspaper was simply not part of the artisans' lives. Many of the women cannot read or write and they have little free time. Now, thanks to the cooperatives' weekly newspaper discussion groups, the women have become enthusiastic consumers of all types of news. The articles, chosen by an artisan on a rotating basis, are read aloud and then discussed, giving the women the opportunity to learn, share, be inspired, and, sometimes, laugh. Each group keeps a record of the articles for reference.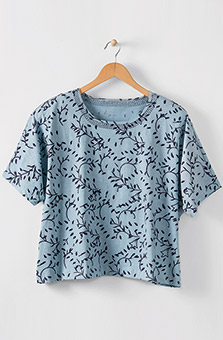 Amboli Top - Light blue
$72.00–$75.00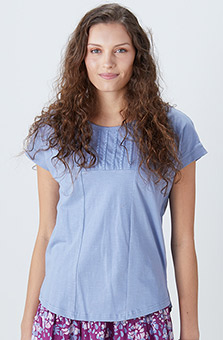 Inaya Tee - Hazy blue
Maithree Big Shirt - Sand/River
Write a review
---
Eyecatching
Aug 25, 2021 | By P.Gulati
One of your few tops that don't require the intervention of a dressmaker
---
cute tee shirt for people who don't wear tee shirts anymore
Sep 19, 2021 | By mim
I love this idea of a tee shirt that doesn't hug every inch of me. This is the third shirt like this I've bought from them, this one had a different pattern and is a bit boxy, maybe because the knit cloth is a little thicker still I like this with yoga pants to run out in, it covers nicely. Their clothes run large, and this is already boxy shape so maybe go down a size when buying.
---
Great top
Jul 11, 2022 | By Deb
Love this top very comfortable. Love the colors.
---