Parental Support And Strength
While the artisans´ children have had access to educational support through the Armaan Club, there are few resources for the other kids in the community. Education for Life offers programs to all children in our Santracruz neighborhood. The programs were enthusiastically welcomed and supported. When in-person classes were replaced with activities that could be conducted over cell phones, the families also participated to help make it work. Parents took messages, older siblings supervised lessons, and the more technically proficient advised others.
Sakina Jacket - Eucalyptus/Multi
$79.00–$82.00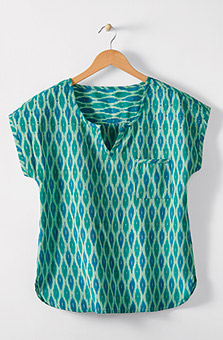 Neema Top - Emerald
$72.00–$76.00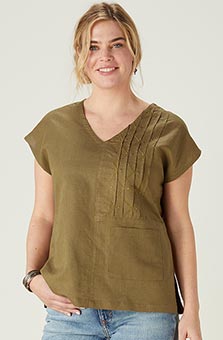 Renu Top - Curry leaf
$62.00–$66.00
CUSTOMER REVIEWS





Runs large ...
Jul 16, 2021
By Janet Kolodner
As the title says, this runs large. I ordered a Small Petite; that's for short people. It was both long and wide, and I'm not all that small. It is beautiful, but be careful about the size; I have sent it back.





handsome top but cut too wide
Jun 20, 2021
By Patricia Jacobson
I like the fabric but the cut is far too roomy for my taste so I sent it back.