Running Stitch to Success
The charming hand embroidery on all MarketPlace garments is an important part of the empowerment program. Because it can be started with minimal training, it allows women to get a quick start on earning much-needed income. They can also fit it into their own schedule of household and childcare responsibilities by working at home without having to pay for childcare or equipment.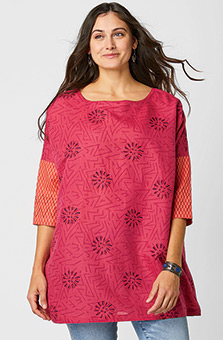 Kaira Oversized Tunic - Allium/Multi
$88.00–$92.00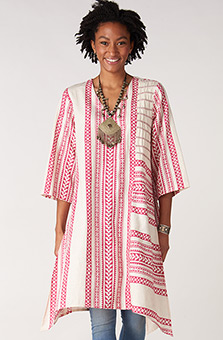 Rashi Kaftan - Flax/Berry
$84.00–$88.00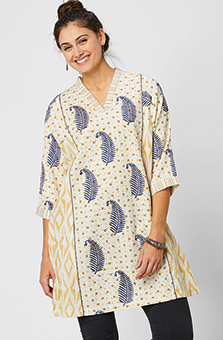 Sanika Kurta - Flax/Indigo
CUSTOMER REVIEWS





So lightweight!
Jun 30, 2021
By Janet
I have been looking for a light weight top that flows and this is it! I intend to wear it with white leggings :)





Love It
Jun 14, 2021
By Debbie
The material used for this top is very nice, and the colors are even more beautiful in person. This is a very loose fitting top, with high side slits so you'll definitely want to wear some sort of pant or leggings underneath, which is exactly what I was looking for.