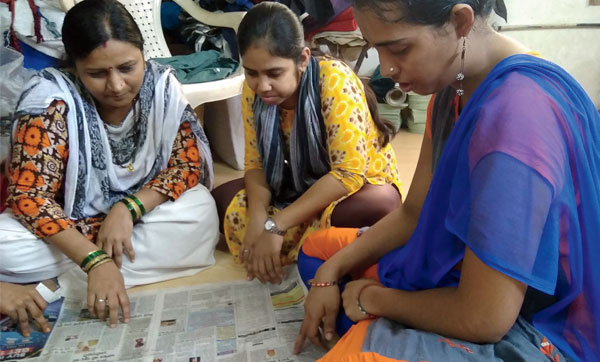 Independent Thinkers
Reading a newspaper was simply not part of the artisans' lives. Many of the women cannot read or write and they have little free time. Now, thanks to the cooperatives' weekly newspaper discussion groups, the women have become enthusiastic consumers of all types of news. The articles, chosen by an artisan on a rotating basis, are read aloud and then discussed, giving the women the opportunity to learn, share, be inspired, and, sometimes, laugh. Each group keeps a record of the articles for reference.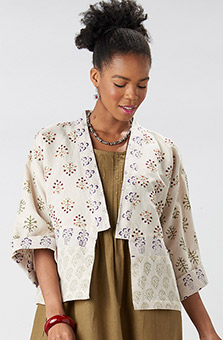 Sikkim Jacket - Flax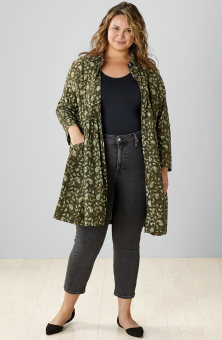 Rajni Dress - Dark olive/Multi
$108.00–$112.00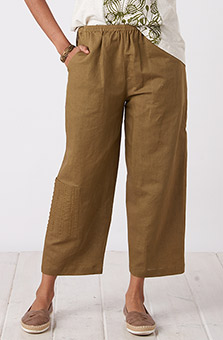 Kesari Cargo Pant - Curry Leaf
$78.00–$82.00
Write a review
---
Great Jacket
Apr 14, 2022 | By Lisa A Biales
This jacket fits perfect and is very comfy.
---
Lovely jacket
Apr 20, 2022 | By C. Curtiss
I had this jacket shortened to suit my 5'3" frame and love it. It is just as pictured and good quality.
---