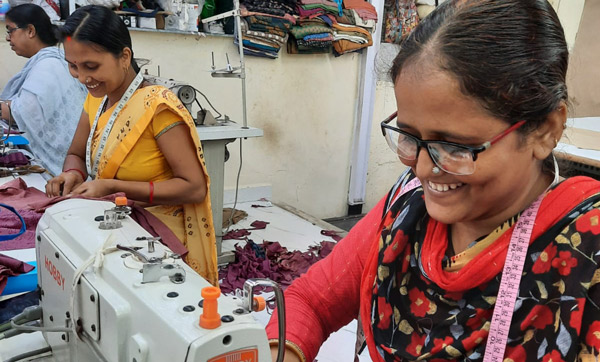 Sahara Collective Define Their Brand
Sahara is one of the oldest groups and consists of 10 tailors, 18 embroidery artisans, 2 cutters and one supervisor. It is particularly significant that one of the words they used to describe themselves is "unity." This is a mixed group of Hindu and Muslim artisans, but instead of this being a source of conflict they make it a source of celebration. The bonds between the members are strong, as they celebrate one another's different holidays, go on picnics together, and assist one another. They also take an interest in their greater community, participating and initiating social programs and community development. They chose these four words to capture their identity:

1.Support Each Other
2.Quality
3.Unity
4.Acceptance For All Work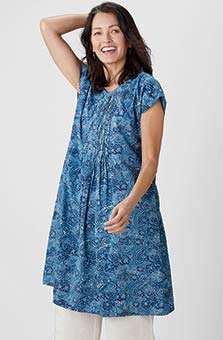 Latha Tunic - Blue
$75.00–$79.00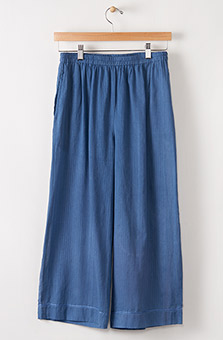 Voile Culottes - Ink blue
$52.00–$56.00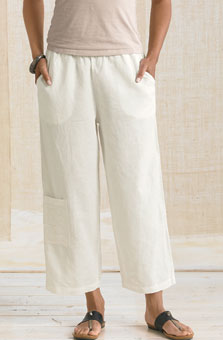 Kesari Cargo Pant - Soft White
$78.00–$82.00
Write a review
---
Wonderful!
Apr 8, 2022 | By Dawn
Beautiful piece that can be used as topper with pants, worn as a dress, or duster. Beautiful blue.
---
Beautiful!
May 18, 2022 | By M DAWN HARRINGTON
I paired this piece with the voile pants in ink blue that match perfectly. These two make a stunning outfit. The top can be worn alone (as a dress) or with the pants of the same color and fabric.
---
Lovely light overshirt
May 27, 2022 | By Amy Seiders
This top/dress is somewhat transparent. The fabric is a lightweight cotton that looks lovely over white or black tank and leggings.
---
Lovely
Jun 2, 2022 | By Christine Jacobson
This is a great duster. It can be worn as a dress or light coat. It's perfect for so many occasions. I have already worn it a lot and the color is beautiful. I hope that Market Place India, in the future, offers this in other colors. I will definitely buy!
---
Bhavika Long Shirt
Jun 15, 2022 | By Deborah Oney
It is amazing how a simple "long shirt" can be so elegant, and wear so easily! It is a great piece of clothing! Thank you.
---