Embracing Technology
Our development model incorporated a lot of personal interaction and group meetings. After the lockdown we had to come up with new ways to keep in touch with the artisans and their children. Technology was the answer, but there were some obstacles to overcome: limited access to smartphones, unreliable network coverage, and the need for everyone to learn (intimidating) new skills. But never underestimate the women! They took on the challenge with determination and humor, and now Google Meets, Zoom and "muting" have become household words. To read on visit our blog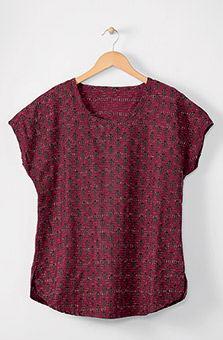 Bimala Top - Port
$72.00–$76.00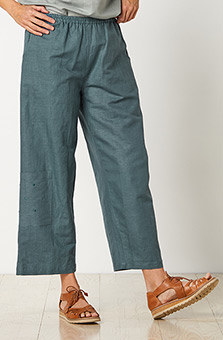 Kesari Cargo Pant - River
$78.00–$82.00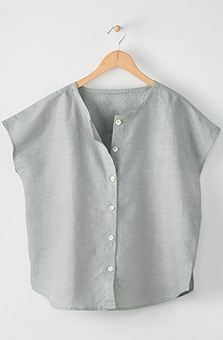 Savya Top - Eucalyptus
$58.00–$62.00
CUSTOMER REVIEWS





Loved the top
Jul 12, 2021
By Marcia Braxton
....but used the guide to order size L; however , shld have ordered a M. Went back to the website, but was sold out.Choice(s) are to wear it too big; or invest more $ in alteration; or return it. Original $ was a little high. What to do? What to do?





Useful top, runs large
Jun 14, 2021
By Lyn
this is a good basic top. it does run a little large. I like the length (I'm 5'10" and got a small) but it is cut a little voluminous at the waist. I assume this extra width was needed so you can pull it over your head. still this is a great, cool, summer basic. I got it in the moss green and the white. very easy care





Nice Top
Apr 26, 2021
By Marsha Simms
I bought it to go with Eucalyptus pants. It coordinated well. Even though I bought the XS it was a little large but I'm keeping it. I wish there had been a version in River because I bought those pants too.