Determined To Find A Way
When Arpit Tiwari needed access to a computer to participate in his online classes, he contacted the team at MarketPlace's Education for Life program. Although the programs were temporarily closed in the early months of the pandemic, staff members were able to accommodate this bright, hardworking and resourceful student. For 6 days a week an intern would unlock the door for Arpit and stay until he was done. Now, a year into the pandemic, although schools are still closed, the center is open full time for all the kids.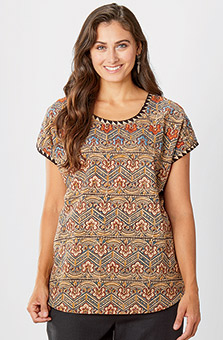 Bimala Top - Almond natural dye/Multi
$69.00–$72.00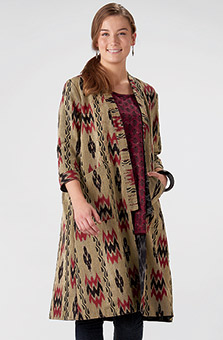 Reversible Ranvita Jacket - Almond/Black
$168.00–$176.00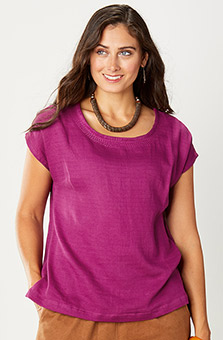 Tivisha Top - Dark orchid
$52.00–$56.00
CUSTOMER REVIEWS





Beautiful Bimayla Top
Nov 13, 2021
By Glorian Martinelli
Simple and elegant. Love the fabric and embroidery touches...and was signed by the designers!





Best short-sleeved tunic ever!
Nov 8, 2021
By Therry Neilsen-Steinhardt
Delighted with this tunic top! The ikat fabric has a luscious hand, and the hand embroidery is particularly subtle and pleasing. The scoop neckline is very flattering. At the moment, I'm wearing the top over a 3/4 sleeve black top. I am more than happy with this top and hope to find more tops/tunics in different fabrics.





Bimila Top Port
Oct 7, 2021
By Mary Jane Sjoblom
The fit is perfect. Color is very nice. Just what I wanted.