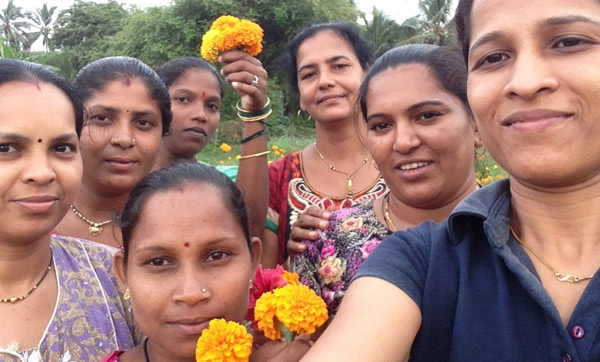 RMM Cooperative Define Their Brand
RMM was established to provide work for artisans in a semi–rural area about 67 km from Mumbai. Before RMM many of the women earned money by working in the vegetable fields or picking flowers, hot, grueling work for very low pay. Now the group has 5 tailors, 9 embroidery artisans and one supervisor. They are a close–knit group quick to go out of their way to help one another. They still might climb a tree to pluck coconuts, however. They chose these three words to capture their identity:

1.Equality
2.Unity
3.Punctuality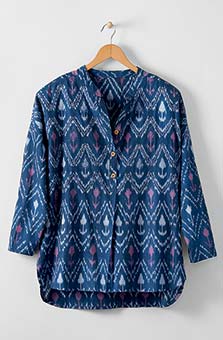 Manipur Tunic - Navy
$108.00–$112.00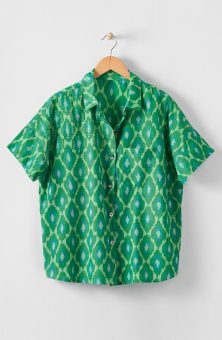 Chennai Shirt - Jade
$79.00–$82.00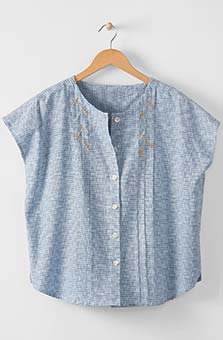 Savya Top with Pintucks - Cottage blue
$68.00–$72.00
Write a review
---
wonderful material
Feb 28, 2023 | By Sheila Kineke
I loved the style and material of this shirt, but the navy and white didn't suit me. I wish Marketplace would give us more options in secondary and tertiary colors. I look at the clothing worn by the Indian women who make the clothes and the colors and patterns are amazing. But what's offered in the catalog tends to be duller, often a variation on blue, and overly fancy. I loved how plain this ikat shirt is, but I need it in an orange or green or beige, not navy or baby blue. Thank you!
---
Great shirt, as always
May 8, 2023 | By BHSmith
Love everything Market Place India. I wear the cottons all year long, in all seasons. I always get complimented. This one was on-line only and is a great summer blouse with with jeans.
---