Prajakta Medhe Interviews Her Grandmother Sevanti Medhe
During the summer of 2021, the children of the artisans were asked talk to their grandparent to learn how things had changed. "My grandmother told me how they used letters and telegrams in their times. Today we just make a call and our uncle comes to pick us up at the railway station. There was no way to tell if the trains got late or there was any problem on the way. What I really like about my grandmother is that she is a very caring person."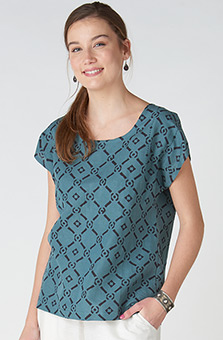 Tivisha Top - Agate
$62.00–$65.00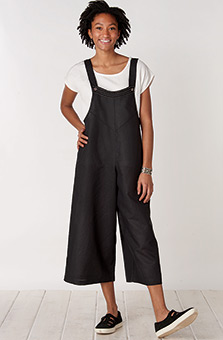 Deepti Overalls - Black
$92.00–$96.00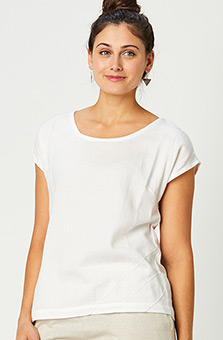 Tivisha Top - White
$42.00–$45.00
Write a review
---
Fabulous Overalls
May 20, 2021 | By Lynn Ayers
I am an overall affectionado, since 1965.
These are very well made; the teal print is
just enough fun; the linen/cotton is a good summer weight; excellent pockets, front and back. I am impressed. I am 5"5"" 120 pounds and chose the XS. Very roomy but attractive on an "older" girl.
---
Wonderful Overalls
Nov 29, 2021 | By Diana Killip
Lovely pattern beautifully matched in piecing, comfortable and almost elegant. I wish I were taller to show them off better.
---