COVID Helped Us Reinvent:
The constraints and restrictions of the pandemic compelled us to find new ways to achieve our goals. Through meetings and actions the women worked together to march, protest and educate the public. They opposed corrupt officials and negligent garbage collection, and they attended training sessions on women's rights and health. But these were all in–person meetings and actions. We had to reinvent our strategy. Google Meet came to the rescue! The women, with limited or no computer experience, learned to use cell phones to attend virtual meetings, speak in turn – and mute/unmute.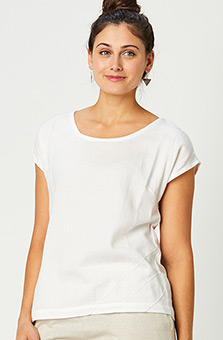 Tivisha Top - White
$42.00–$45.00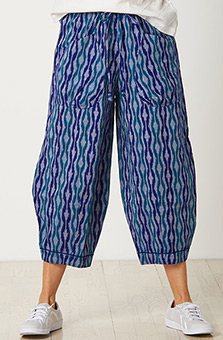 Dhulia Pant - Sapphire
$69.00–$72.00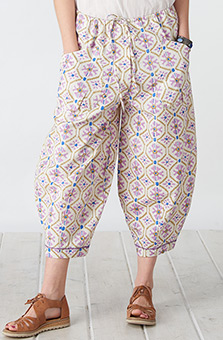 Dhulia Pant - Flax/Crystal rose
$69.00–$72.00
CUSTOMER REVIEWS





Too cute and comfy!
Jul 18, 2021
By Leah Popp
I'm really going to enjoy having these pants. They are too cute and comfy, and they fit well thanks to the drawstring waist - which I love in a comfy pant. The pattern is lovely, but the one quibble is that the material is quite thin, surprisingly so. But the good news is that even my husband likes them!