Reaffirming The Commitment To Work:
Seeing how the women responded to all the challenges of COVID restrictions with energy and a can–do spirit showed us how impactful our empowerment programs have been. It reinforced our belief that when women are exposed to resources and new ideas, they can take charge and make changes. The women have been determined to work and have come up with very creative ways to get to their workshops and to obtain supplies even when stores were closed.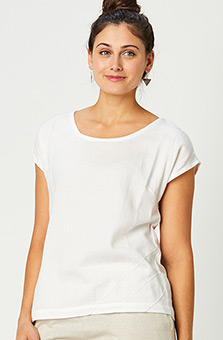 Tivisha Top - White
$42.00–$45.00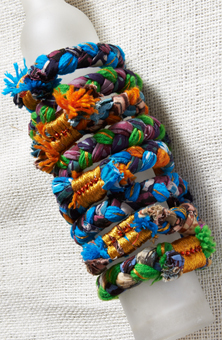 Chindi Bracelets - Set of 2
$17.00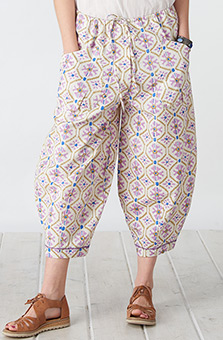 Dhulia Pant - Flax/Crystal rose
$69.00–$72.00
CUSTOMER REVIEWS





Too wide
Sep 24, 2021
By Jane Hibbard
Loved fabric and design but legs were too wide for me. This was one of the first items I tried at Marketplace. I think I should try petite sizes from now on!





Luv these pants!
Jul 8, 2021
By bee
Wonderful and gorgeous cotton Ikat fabric. Great pant style except for the waist which is a bit of a chore to adjust properly ( I added a bead to one side to help) four inch elastic in back plus draw string would be nice. Still another finely crafted garment, thank you artisans!