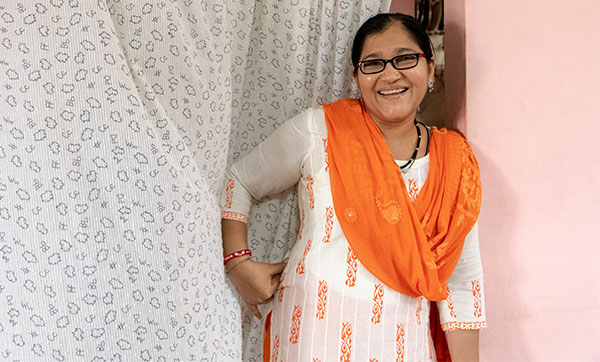 Designing Woman
When Mehmoda began as an embroidery artisan 25 years ago, she was unsure of herself: "I would not have believed I had the talent to design embroidery." But staff workers and her fellow artisans recognized that she had skills, imagination and leadership potential. Today she creates original designs for the design workshops. She was also one of 5 artisan who traveled to Kutch for special training. Kutch is famous for fine needlework and Mehmoda was inspired to continue to develop and improve her craft.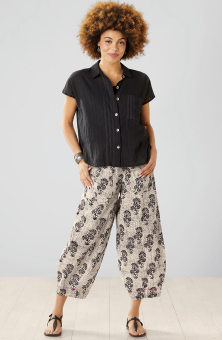 Dhulia Pant - Natural/Black
$88.00–$92.00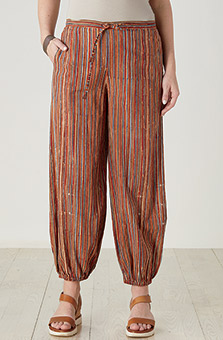 Neetu Pant - Beeswax/Multi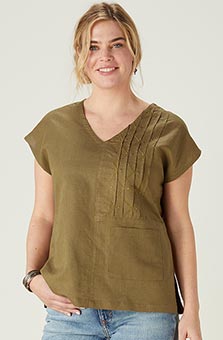 Renu Top - Curry leaf
$62.00–$66.00
Write a review
---
Dhulia Pants
Jun 8, 2021 | By Shima Chayvet
The Dhulia pants I ordered are just wonderful! They are expertly made and great material!
---
Great print
Mar 6, 2023 | By Frankie Furman
These pants feature a great print. Very lightweight. I ordered a small even though I usually wear medium. I replaced the drawstring with elastic. They are very comfortable.
---