Arpan Cooperative Define Their Brand
Established in 1999 in Thane, roughly 29 km from Mumbai, Arpan has 10 tailors, 9 embroidery artisans and one manager. This is a group of strong and opinionated women who at times have lively "discussions." They are, however, quick to put aside differences to support one another, such as when they confronted an abusive husband, telling him if he did not change his ways he would have to answer to all of them! They also take on community problems such as clean water. Yet they also know how to have fun, celebrating festivals in coordinated saris and flowers. They identified with the following:

1.Unity
2.Support Each Other
3.Enjoying Every Moment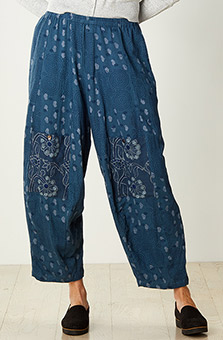 Field Pant - Ink blue
$82.00–$86.00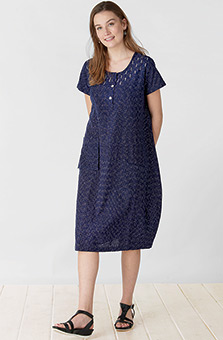 Parola Dress - Navy
$88.00–$92.00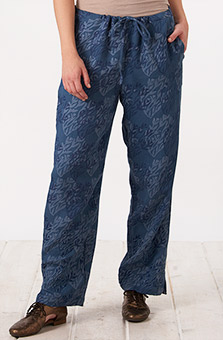 Neera Pant - Ink blue
CUSTOMER REVIEWS





Nice pants
Aug 10, 2021
By Abby S. Kurnit
A bit long for me, will have to shorten them, but nice.





field pants are the best!
Jul 21, 2021
By bee
i have 6 pairs of these awesome pants. they cannot be beat for comfort. as always they are well made of incredible fabrics with wonderful embroidered accents. i cannot thank the artisans enough for their hard work and beautiful outcome.





Love these pants
May 26, 2021
By Alison Brennan
I have several pairs and love them all. Stylish, super comfortable--what more could anyone want?