Sharing Opportunities
Several years ago the artisans helped establish the Armaan Club for their own children. Recently they wanted to extend a hand to other children in their slum neighborhoods. The result is "Education for Life," a combination of study space and programs designed to help children succeed. Children attend Life Skills sessions which cover academic skills social behaviors and emotional maturity. Older children have the opportunity to increase their computer skills. Adolescents are helped to learn about career options and how to develop employable skills.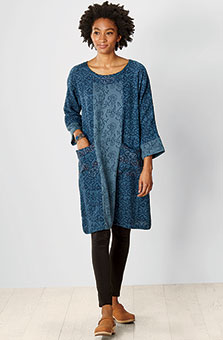 Patna Dress - Ink blue
$88.00–$92.00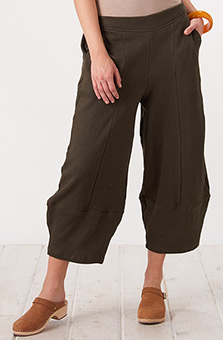 Shillong Pant - Dark olive
$76.00–$80.00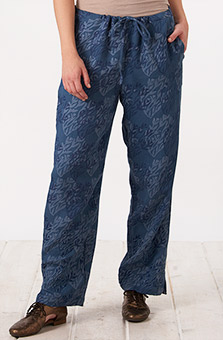 Neera Pant - Ink blue
$79.00–$84.00
CUSTOMER REVIEWS





My favs by far!
Jan 18, 2022
By Marion Heyn
I now own five pair of field pants. They are immensely comfortable and I have received many flattering comments when I wear them with a T-shirt and an ethnic vest. I love them. Please, to the collective that makes them, make them in a warmer heavier fabric for those of us who live in colder climates. Thanks for your wonderful work.





fun
Jan 18, 2022
By smp
Cute and fun to wear. Very comfortable. Lovely needlework - and lots to admire. Welcome change from jean uniform.





Nice
Sep 25, 2021
By lari
I really like these, a nice light cotton in a pretty color. Lots of pockets and very comfortable.





Fun and funky pants
Sep 6, 2021
By Diane Walker
These pants are adorable and incredibly comfortable: if you want to look casual and still make a splash, these would be perfect for you.