Arpan Cooperative Define Their Brand
Established in 1999 in Thane, roughly 29 km from Mumbai, Arpan has 10 tailors, 9 embroidery artisans and one manager. This is a group of strong and opinionated women who at times have lively "discussions." They are, however, quick to put aside differences to support one another, such as when they confronted an abusive husband, telling him if he did not change his ways he would have to answer to all of them! They also take on community problems such as clean water. Yet they also know how to have fun, celebrating festivals in coordinated saris and flowers. They identified with the following:

1.Unity
2.Support Each Other
3.Enjoying Every Moment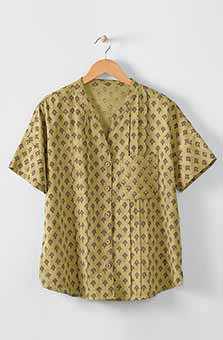 Amisha Camp Shirt - Verbena
$78.00–$82.00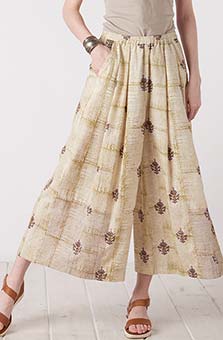 Long Gaucho Pant - Natural/Curry leaf
$112.00–$118.00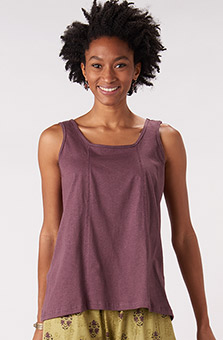 Kripa Tee - Plum
$39.00–$42.00
CUSTOMER REVIEWS





Love these pants!
May 29, 2022
By Jane
Beautifully made, great color. Pockets! Love them





Beautiful, but...
May 13, 2022
By Michelle Zingaro
These pants look great on the model, but they make me look like a tank. I love the fabric and colors, but this style needs a tall, thin person. Reluctantly, I will be returning them.





Great Pants!
Apr 14, 2022
By Lisa A Biales
these pants fit great and are super comfortable, I always get compliments!