Earning Financial Independence
The artisans' discussion meetings have dealt with many subjects, from real life issues to more philosophical topics. When the subject has been Independence, the talks touch on both: fairness and practical applications. For Nanda Devi, Independence has meant that she has been able to earn and take care of her children, seeing them settle into productive and satisfying lives. She does not want her health issues to interfere: "I have been earning all my life and want to continue having my financial independence."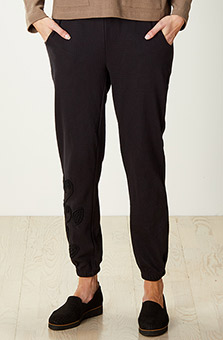 Jogger - Black
$72.00–$76.00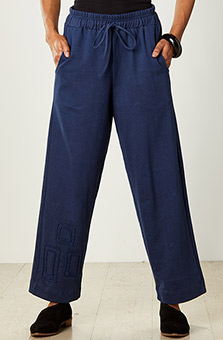 Karol Pant - Bright navy
$69.00–$72.00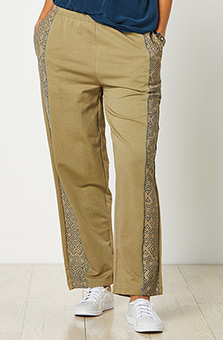 Manju Pant - Verbena
$79.00–$82.00
CUSTOMER REVIEWS





Comfy + Cozy
Aug 17, 2021
By Sala
I like the softness of them, and the weight. They are casual but hip.





Jalna pant
Aug 5, 2021
By Sarah Swart
Comfortable, chic, and warm. Very happy with this purchase.





Love em!
Jul 28, 2020
By Noreen Warnock
These pants are just the style I wanted and very comfortable!