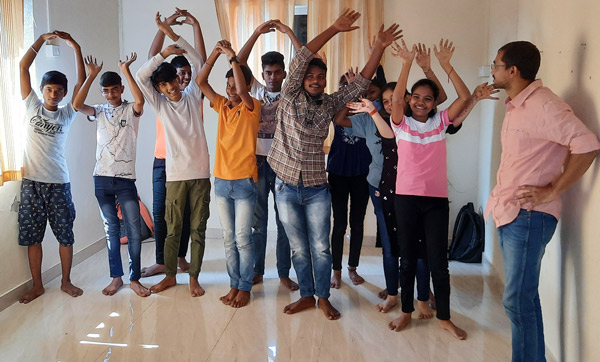 Learning Through Theater
Confidence, communication, critical thinking and discipline! These are the qualities the artisans felt were most important for their children to develop. With these skills, they felt, their children would be prepared for a successful future in any endeavor. To capture the children's attention, what could be better than a Theater Project? Through the medium of theater, the children hone communication and presentation skills. They learn to work as a team, write scripts and analyze meaning. It's all fun and lively, but the life lessons are dramatic.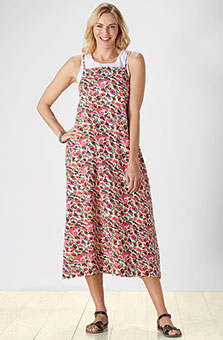 Amla Sundress - Natural/Multi
$88.00–$92.00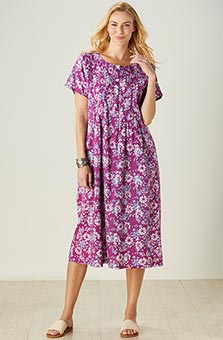 Kiranya Dress - Dark orchid
$118.00–$124.00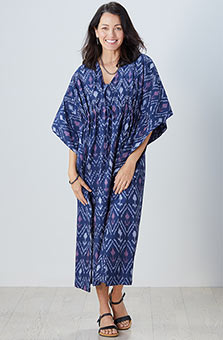 Sahara Kaftan - Navy
$118.00–$122.00
Write a review
---
Lovely dress
Apr 1, 2022 | By Marguerite
We have a high school graduation in Texas in the summer. Wanted something pretty, but cool and flowing. This fits the bill. Is flowing, but not too big. Just love it!
---
Love this dress!
Jul 19, 2022 | By Cheryl
I bought this dress several years ago in Black and in a bigger size. Now I've lost weight, and when I saw this dress in pink I loved it! It's so flattering, just like the black one was, and I love the loose fit when it's summer in Texas. Already it's one of my favorite dresses.
---