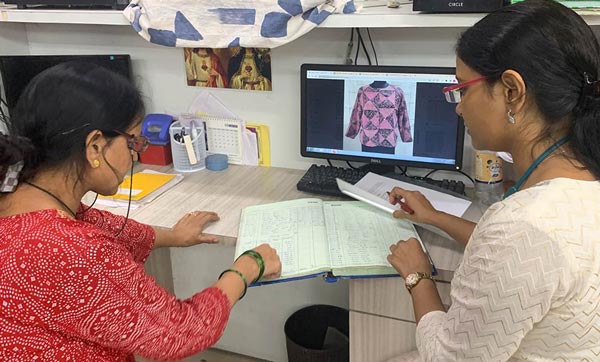 Auditing for Best Practices
Audits of each Cooperative and Collective are conducted every year. The aim is to make sure that all groups are compliant with the systems required to ensure hygiene, health and safety standards. Since we are a Fair Trade Organization, it is also extremely important for us to check that all artisans are being paid on time and in accordance with the fair price agreements we have established. Other important areas which the audit process is designed to identify, evaluate and record are fair distribution of work, involvement in social programs, and the artisans' awareness of their roles and responsibilities as members of working cooperatives. Growth and productivity are checked to see if any help is required. The latest audit took special notice of how the groups are handling new technology.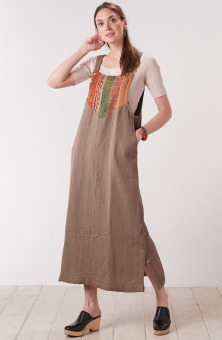 Noori Overall Jumper - Oat/Chindi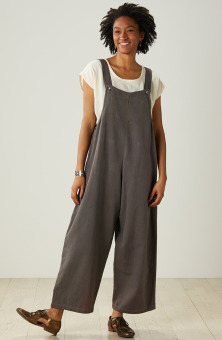 Deepti Overalls - Lead
$94.00–$98.00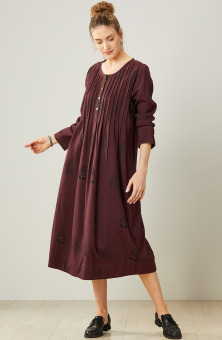 Majitha Dress - Raisin
$138.00–$142.00
Write a review
---
Cute and Comfy
Mar 17, 2022 | By Debbie Okey
I thought I'd try something fashionable and new, and purchased this jumpsuit. It is very cute, and, like dresses, an easy one piece outfit. I always appreciate the hand embroidered touches on the clothes I receive from Marketplace. There are two small buttons on one shoulder of the jumpsuit to get it on and off. It's a bit of a squeeze since it's more fitted than some pieces, but it works. Overall I really like this outfit.
---
Just plain fun!
Nov 7, 2022 | By Beejee Dickson
This garment fits better than I'd expected, is easy to get into and loose without being baggy, and seems very well-made. Legs in a size M are just right for a 5'7" person. Love the color. I expect it will be an old favorite.
---