Designing Woman
When Mehmoda began as an embroidery artisan 25 years ago, she was unsure of herself: "I would not have believed I had the talent to design embroidery." But staff workers and her fellow artisans recognized that she had skills, imagination and leadership potential. Today she creates original designs for the design workshops. She was also one of 5 artisan who traveled to Kutch for special training. Kutch is famous for fine needlework and Mehmoda was inspired to continue to develop and improve her craft.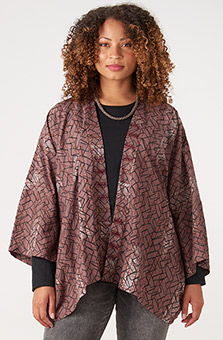 Sunita Jacket - Dusty plum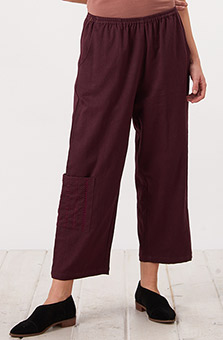 Kesari Cargo Pant - Raisin
$74.00–$78.00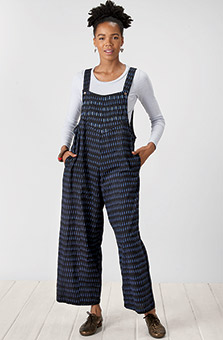 Deepti Overalls - Black/Blue
$88.00–$92.00
CUSTOMER REVIEWS





Cute and Comfy
Mar 17, 2022
By Debbie Okey
I thought I'd try something fashionable and new, and purchased this jumpsuit. It is very cute, and, like dresses, an easy one piece outfit. I always appreciate the hand embroidered touches on the clothes I receive from Marketplace. There are two small buttons on one shoulder of the jumpsuit to get it on and off. It's a bit of a squeeze since it's more fitted than some pieces, but it works. Overall I really like this outfit.