Independent Thinkers
Reading a newspaper was simply not part of the artisans' lives. Many of the women cannot read or write and they have little free time. Now, thanks to the cooperatives' weekly newspaper discussion groups, the women have become enthusiastic consumers of all types of news. The articles, chosen by an artisan on a rotating basis, are read aloud and then discussed, giving the women the opportunity to learn, share, be inspired, and, sometimes, laugh. Each group keeps a record of the articles for reference.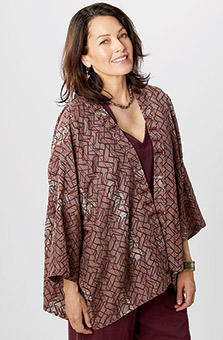 Sunita Jacket - Dusty plum
$94.00–$98.00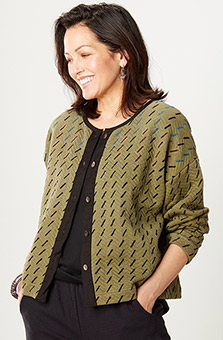 Neha Cardigan - Curry leaf
$88.00–$92.00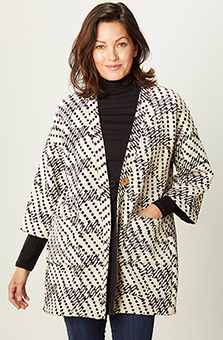 Kanchi Jacket - Winter white
$110.00–$116.00
CUSTOMER REVIEWS





Manchu Jacket
Sep 8, 2021
By Chris M
I love this quilted jacket, it will be perfect for fall weather. Very well made and fits perfectly. Thank you to the Artisan Women of India.