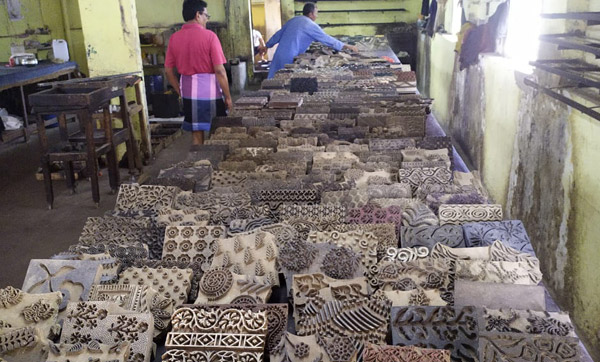 Taking Advantage Of The Time Out
Udyog Kala Kendra, the workshop which produces much of our block print and batik fabrics, is usually humming with activity. The printing blocks tended to pile up here and there, making it difficult to find any particular one. The enforced work stoppage gave them the opportunity to do a massive workshop reorganization. Over 120 carved wood blocks were cleaned up, divided into categories and carefully catalogued according to size and pattern. This will prove very useful in the future — no more hunting!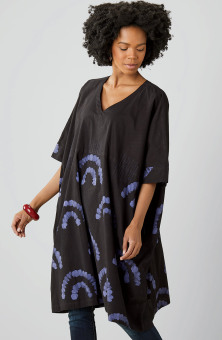 Irla Dress - Black/Celestial
$85.00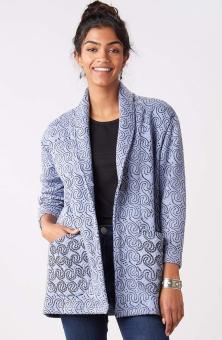 Nivetha Jacket - Light periwinkle
$128.00–$132.00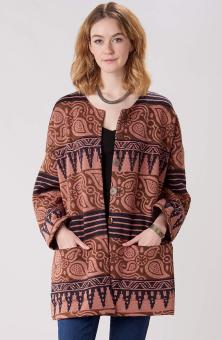 Rachita Jacket - Ambrosia/Multi
$128.00–$132.00
Write a review
---
Very large
Sep 24, 2022 | By Jennifer Litchfield
I ordered the small/extra small. The colors are attractive and I wish I could keep it but it is so large on me it looks like an XL. So returning.
---
Beautiful jacket
Oct 7, 2022 | By Donella J Novak
I just received this lovely and beautifully made jacket. I bought the small but generally wear a medium but this jacket has plenty of room even with something bulky under it.
I would definitely buy something else at Marketplace. The added embroidery is a plus!
---
Kanchi Jacket
Nov 14, 2022 | By Nancy TenBroeck
I am tall and have long legs. This jacket, worn with black trousers and a white or natural (or perhaps an emerald green) tee shirt or turtleneck, is a dramatic but simple outfit that is becoming and goes anywhere. I love it.
---
Emerald/Lavendar Kanchi cotton jacket XS/S
Jan 25, 2023 | By Rita Bianchi
Attractive, light-weight, loose fit jacket works well over black slacks or a skirt. Modern, casual look. Flattering, mid-thigh length. Nice to have pockets.
---