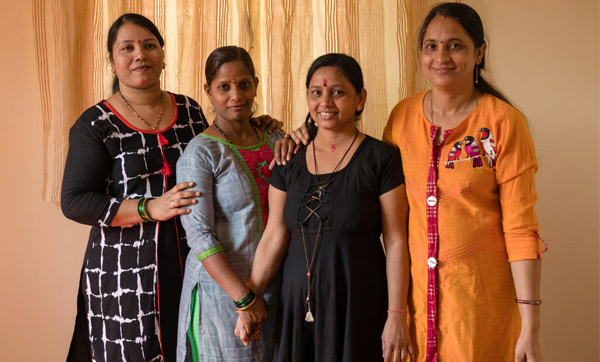 Valuing Their Independence
When the artisans met to discuss "values to live by" they decided "independence" was central to their lives now. They had to break a lot of rules and overcome many obstacles in order to have the freedom to make their own decisions. MarketPlace has sponsored numerous programs dealing with concepts such as decision-making, rights and respect which have helped the women as they find their own power. They are using their independence to make decisions which can improve the future of their families and communities.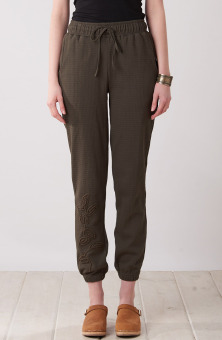 Alwar Jogger - Dark olive
$72.00–$76.00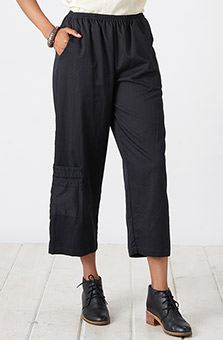 Kesari Cargo Pant - Black
$74.00–$78.00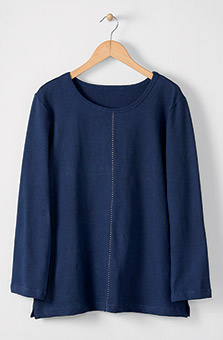 Jaanya Tee - Bright navy
$69.00–$72.00
Write a review
---
What great pants!
Nov 8, 2021 | By Therry Neilsen-Steinhardt
I am so pleased with these pants. For one thing, they fit me perfectly. I'm 5'6", weigh 143 lbs, and have exactly no hips and NO bottom. Individual results may vary. But the pants are a great midweight, the fabric has a very pleasant hand, and the color is the bright navy that flatters my autumnal coloring and goes with so many of my existing Marketplace items. There is very handsome tonal embroidery on the front of the left pants leg, and the straight leg is also flattering to someone who is bigger on the top than on the bottom and who dislikes looking like a lollipop. The 30" length breaks at my ankle. The waistline is elastic, which suits my rectangular figure, and would fit just about anybody's waist, whether they had one or not! I LOVE Marketplace pants, and this joins a number of other Marketplace pants in my wardrobe.
---