International Day Of The Girl Child
The staff of Share decided to celebrate International Day of the Girl Child on October 11, 2021. This day was established by the United Nations to recognize girls' rights and the unique challenges they face around the world. Share is dedicated to celebrating girls and helping them to reach their potential every day, but it is nice to have one special day. Using films, discussions and art, we considered how girls in other countries also faced discrimination and inequality, but are working towards a just and equal world.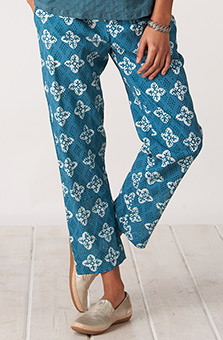 Kavya Pant - Capri teal
Shifa Tank - Bright teal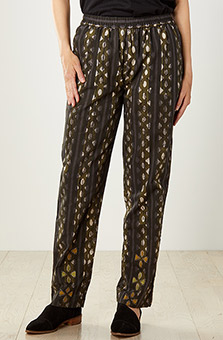 Kavya Pant - Dark olive
$72.00–$76.00
CUSTOMER REVIEWS





GREAT NEW PANTS !
Jun 15, 2021
By esther
I love these pants - the colors are vibrant - the fabric is light weight - easy wear - easy wash and care ! Perfect summer wear !





Kavya Pant
Jan 26, 2021
By Karin L Nadeau
These pants fit exactly to size. They are a nice, light cotton that I can wear even in the summer. It's very hard to find cotton pants of good quality so I'm very pleased with these. I frankly can't usually afford the regular prices that MarketPlace has, but since these pants were on sale, they were an excellent buy for me.





Runs small
Aug 23, 2020
By Angela
Some pants from Marketplace run big and some run small. These are definitely too snug. Going back for a L. Lovely fabric, beautiful print.





Lightweight and fun for warm days
Aug 8, 2020
By Traci
I was happy with the handcrafted quality, length, fit and lightweight feel. And the print is fun! I wear w/ a white top.





perfect for summer
Jun 10, 2020
By Virginia Lipke
bright and festive light weight pants are perfect for summer.