Anshu Gupta Interviews His Grandmother Subhaga Gupta
During the summer of 2021, the children of the artisans were asked talk to their grandparent to learn how things had changed. "There were very limited resources when my grandmother was growing up. Both she and my grandfather would have to sometimes walk miles to buy particular items. You didn't get everything everywhere. But she shared that even though resources were limited, they were happy and life was simple. My grandmother always encourages me to understand importance of education and teaches me the difference between what is right and wrong."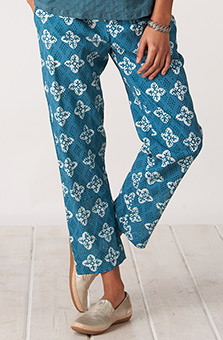 Kavya Pant - Capri teal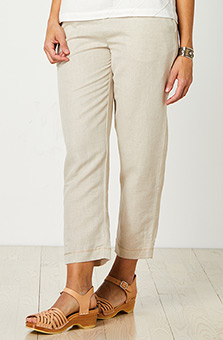 Kavya Pant - Flax
$74.00–$78.00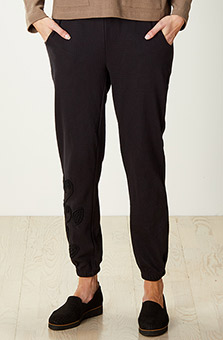 Jogger - Black
$72.00–$76.00
Write a review
---
Nice pants
Mar 24, 2020 | By Virginia Lafond
Like fit and material, but the waist is too tight. They have a wide elastic sewed in place . A bigger size would be too big all over. Because I like the pants I plan to cut the waist to make it bigger.
---
Couldn't be happier
Apr 21, 2020 | By Deborah Sharp
The Kavya black pants I recently bought are perfect. The material is substantial, but light; the workmanship is wonderful; and the pants fit perfectly. I often have trouble with the way pants fit me, but not with these. I will definitely order again from Marketplace India and wish all the artisans well. They do wonderful work!
---
Too small
Jul 10, 2020 | By Mary Beth Hemer
I always wear 1W in your clothes. It was too tight so ordered 2W. It was too tight in waist but was unable to get 3W so I kept 2W and paying for alterations. Love cotton and hand work.
---
I'm in love
Jul 21, 2020 | By Katie Dann
These are the pants that go everywhere. They are comfy, stylish and made with heart.
---
Lovely cotton
Jul 19, 2021 | By Betty Hanson
Lovely print on soft, wonderful cotton, so rare to find these days. Fit was perfect
---