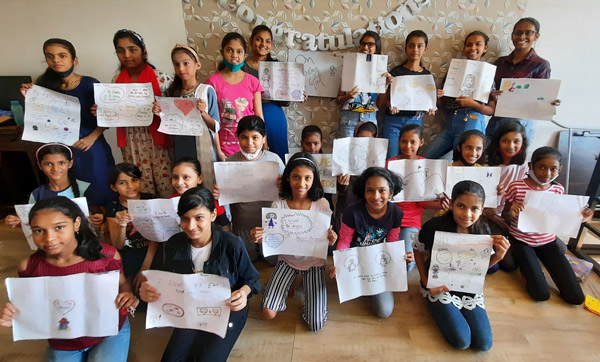 International Day Of The Girl Child
The staff of Share decided to celebrate International Day of the Girl Child on October 11, 2021. This day was established by the United Nations to recognize girls' rights and the unique challenges they face around the world. Share is dedicated to celebrating girls and helping them to reach their potential every day, but it is nice to have one special day. Using films, discussions and art, we considered how girls in other countries also faced discrimination and inequality, but are working towards a just and equal world.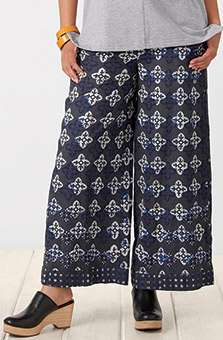 Sangli Pant - Mineral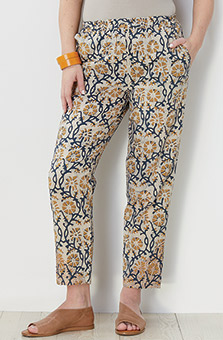 Kavya Pant - Cardamom/Multi
$72.00–$76.00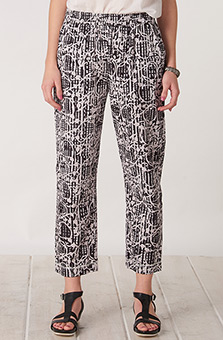 Kavya Pant - Black/White
Write a review
---
Kavya pants for the win!
Apr 5, 2021 | By Therry Neilsen-Steinhardt
I love these pants! I prefer a slimmer leg than most Marketplace pants, and this cut fits me perfectly and goes with a number of Marketplace tops. As always the fabric is beautiful and the workmanship will keep these pants in my wardrobe for years to come.
---
GREAT PANTS
Jun 15, 2021 | By esther weiss
These are my new favorite hot weather pants - so light weight and comfortable. I love the unique printed fabric !
---
Gorgeous Print
Sep 5, 2021 | By Gina Simpson
The pants fit like a dream and are well made. I'm very happy with them and will be ordering more clothes in the future
---