COVID Helped Us Reinvent:
The constraints and restrictions of the pandemic compelled us to find new ways to achieve our goals. Through meetings and actions the women worked together to march, protest and educate the public. They opposed corrupt officials and negligent garbage collection, and they attended training sessions on women's rights and health. But these were all in–person meetings and actions. We had to reinvent our strategy. Google Meet came to the rescue! The women, with limited or no computer experience, learned to use cell phones to attend virtual meetings, speak in turn – and mute/unmute.
Lavani Shirt - White
$69.00–$72.00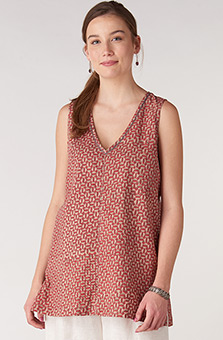 Chethana Organic Top - Sunwashed red/Multi
$69.00–$72.00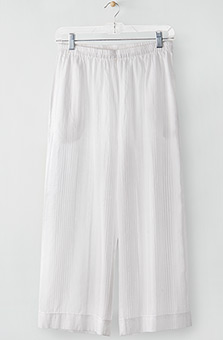 Voile Culottes - White
$39.00–$42.00
CUSTOMER REVIEWS





Mrs.
Apr 23, 2021
By Jane Droge
They look lovely. Haven't worn them yet. Look forward to warm weather. :)





Super pants
May 16, 2019
By Angela
These are great! Cool and comfortable and very flattering. I've already ordered them in black.





So comfortable and attractive
Jul 23, 2018
By Tracy Leddy
This is the third pair of easy-fitting, comfortable Kesari pants I have purchased. They are my favorite pants. I especially like the cargo pocket with embroidery, and the "monsoon length" is just perfect.