Anshu Gupta Interviews His Grandmother Subhaga Gupta
During the summer of 2021, the children of the artisans were asked talk to their grandparent to learn how things had changed. "There were very limited resources when my grandmother was growing up. Both she and my grandfather would have to sometimes walk miles to buy particular items. You didn't get everything everywhere. But she shared that even though resources were limited, they were happy and life was simple. My grandmother always encourages me to understand importance of education and teaches me the difference between what is right and wrong."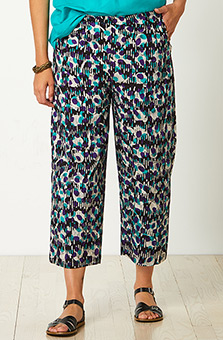 Kesari Pant - Black/Multi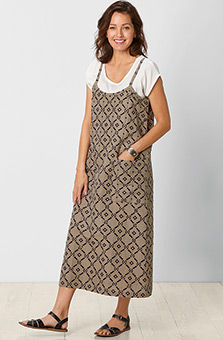 Meena Jumper - Rye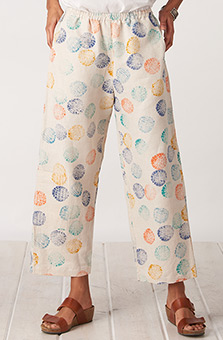 Kesari Pant - Flax/Multi
$88.00–$92.00
CUSTOMER REVIEWS





Even better than Ithought
May 18, 2020
By Irene Karns
I bought these pants in size large and find them quite comfortable. The light green is a good neutral color.





I love these pants!
Aug 31, 2019
By Erika
I now have about 4 pair of the Kesari pants! They really are the best summer pants I own. And I'm happy that I feel like I'm supporting a good cause when I buy them!





customer
May 2, 2018
By jane kopp
i love these pants-so comfortable & well made. i have 2 more pairs on order!





Super comfort
Mar 28, 2018
By Florence Hosler
These are the most comfortable pants, and they fit so well which is unusual for me. Being short they come to my ankle but look great.