Focus On Health And Happiness
"Darpan" means mirror and the Darpan program gives the artisans the opportunity to look at different aspects of their lives and find ways to lead happier, healthier lives. Sessions have ranged from examinations of the women's roles in tradition and real life to health-related surveys. One survey indicated high levels of stress. Yoga sessions have proved to be a popular and effective therapy.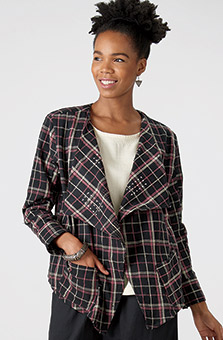 Recycled Yarn Manju Jacket - Black
$128.00–$132.00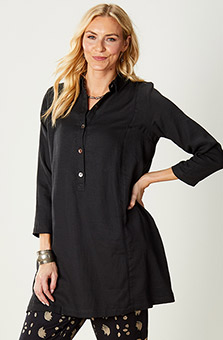 Lipika Tunic - Black
$82.00–$86.00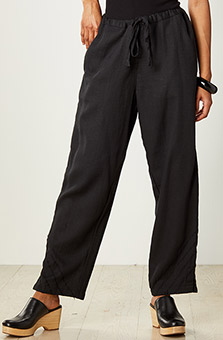 Neera Pant - Black
$72.00–$76.00
CUSTOMER REVIEWS





Too long
Sep 24, 2021
By Jane Hibbard
Cut and rise were fine but these were too long for my 5'1' frame. I'm going to order petite next time if I can!