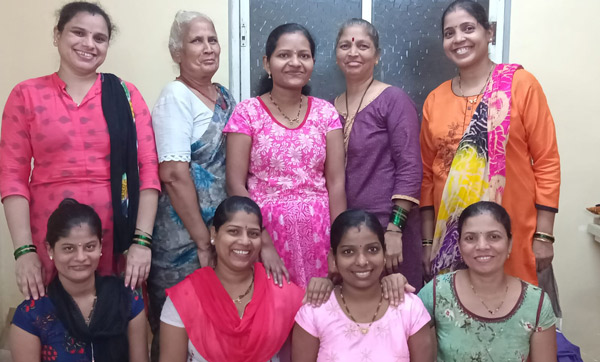 Pragati Cooperative Define Their Brand
Pragati Cooperative is the newest group to join the MarketPlace network. It was started during the COVID pandemic in spite of all the shortages and restrictions. And that was not the only challenge they faced. These women had no experience running businesses, and they were initially strangers. Through dedication and determination, they pulled together learned and became a cohesive unit with 3 tailors and 6 embroidery artisans. They are eager to add to their knowledge and are quick to volunteer for jobs. They identified these 4 aspects to describe their identity:

1.Unity
2.Responsibility
3.Happiness
4.Work Satisfaction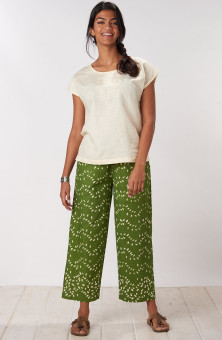 Kesari Pant - Aloe
$72.00–$76.00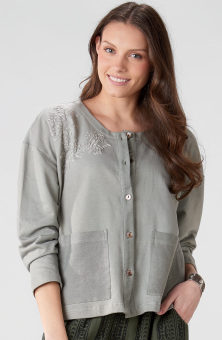 Tara Organic Cardigan - Eucalyptus
$98.00–$102.00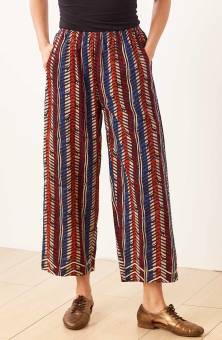 Kesari Pant - Sunstone/Multi
$88.00
Write a review
---
Lightweight, soft, pretty
Nov 14, 2022 | By Katherine King
I really like these summer-weight pants. They are roomy but not bulky, and the print is very nice. The fabric is soft and pockets are generous.
---
Love these Pants
Mar 6, 2023 | By Kathleen LIndeman
I am very pleased with the fit, color and quality of these pants.
---