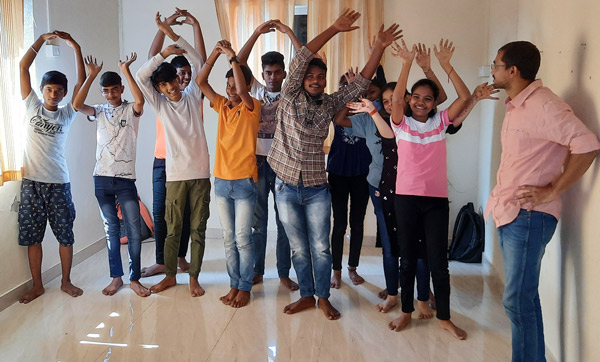 Learning Through Theater
Confidence, communication, critical thinking and discipline! These are the qualities the artisans felt were most important for their children to develop. With these skills, they felt, their children would be prepared for a successful future in any endeavor. To capture the children's attention, what could be better than a Theater Project? Through the medium of theater, the children hone communication and presentation skills. They learn to work as a team, write scripts and analyze meaning. It's all fun and lively, but the life lessons are dramatic.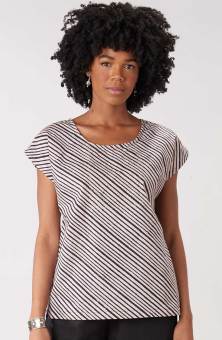 Tivisha Top - Natural/Black
$55.00–$58.00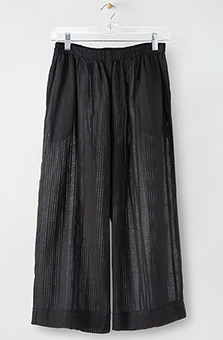 Voile Culottes - Black
$52.00–$56.00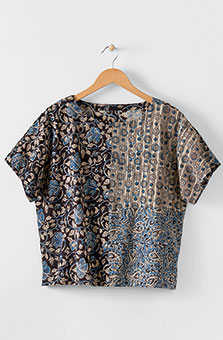 Charita Top - Black/Multi
Write a review
---
: D
Feb 5, 2018 | By Teresa
I've got them on right now. Perfect summer weight-- BUT so easy to layer under for winter, too. The ideal pants for a minimalist! Just note, they are a tiny bit shorter than I expected (and, I wear petites.)
---
Great pants
Apr 27, 2018 | By D. B. Joyce
These pants are flattering, comfortable and they wash well. Love the material. I will wear these often.
---
Ridiculously comfortable
May 24, 2018 | By Gerilyn Bender
The fit is exactly right. The material is light and breathable. Please make them in more colors.
---
Love these pants
Jun 5, 2018 | By Aimee
Light, airy and perfect for summer!
---
Comfy and cool!
Jun 6, 2018 | By Marcia
As I wear a size 12 pant, I thought the large would work but they swallowed me. Medium is perfect for me; I altered the length to 22" and also added a pop of bright blue to the pocket's embroidery. thanks!
---
My Go-To Pants
Jul 11, 2018 | By Julie VH
"Kesari" are the best for me in any color/print! 1W fit is consistent and reliably cute as ankle pants in warm seasons (NE USA). How about a soft corduroy model for cooler weather in dark neutral colors; same delicate embroidered contrasting embellishment? I'd buy.
---
Cool and comfortable
Jul 18, 2019 | By DB
Great choice for warm days. I own five of these pants in different colors.
---
Good buy
Jul 29, 2019 | By Michelle
This was a good buy; pants fit well, fabric is pleasingly lightweight, good quality, embroidery is a special touch.
---
My go-to summer pants
Mar 27, 2021 | By Alex Nova
Maybe my third pair of these fabulous lightweight pants. Comfortable, stylish, always cool in summer heat. The subtle embroidery is a nice touch that doesn't overwhelm.
---
Comfy and versatile
Apr 26, 2023 | By Sandra
These pair well with ANY of the tunics I have from Marketplace and are wash and wear easy to care for. I hang dry and just shake out to loosen the wrinkles. Pockets are a huge plus. Love the embroidery detail. I can roll them up if I want a shorter look depending on the length of the tunic I'm wearing with. Comfy cotton for hot summer days. Not so thin you feel "exposed" but not a heavy weave either. They fit well and I find them easy to adjust as needed.
---
Love these!
May 15, 2023 | By Ellen W
These are the perfect summer pants for me. Roomy and cool for hot summers. Great quality and fabric. I have them in yellow and black. .
---