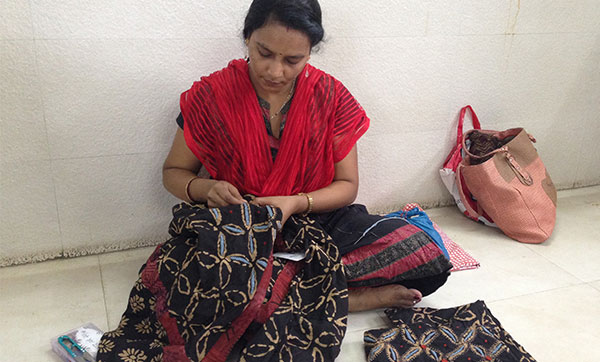 Running Stitch to Success
The charming hand embroidery on all MarketPlace garments is an important part of the empowerment program. Because it can be started with minimal training, it allows women to get a quick start on earning much-needed income. They can also fit it into their own schedule of household and childcare responsibilities by working at home without having to pay for childcare or equipment.
Tulsi Jacket - Flax/Black
Tivisha Top - Rose quartz
$42.00–$45.00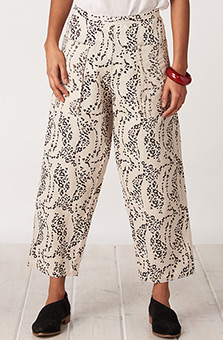 Amethi Pant - Natural/Black
Write a review
---
Nice, comfortable pair of pants
Apr 7, 2021 | By Jo Ellen Cole
I love the material and pattern on these pants. The only issue I have is that they are not quite wide enough in the hips.
---
Great fit
Jun 29, 2021 | By Ginny Kreindl
I'm very pleased with my new Kesari pants. They fit great, as usual, and are nice and cool for the summer.The only issue, is they're a bit too long, so I have shortened them to match the length in the catalog. I'm 5'6", so I thought the length would be OK, but it's an easy fix. My other Kesari pants are the correct length.
---