Managing Production During the Lockdown
Disruptions caused by the pandemic have forced MarketPlace Mumbai to reinvent some of our systems. We really can't plan for more than a week because closures and quarantines are so unpredictable. An area of Mumbai open to limited movement could be locked down suddenly if COVID-19 cases are reported. Under these circumstances we have had to improve our communications and ability to track delivery of materials and production. This will help us keep customers informed about the availability of products they order.
Sikkim Jacket - River/White
$79.00–$82.00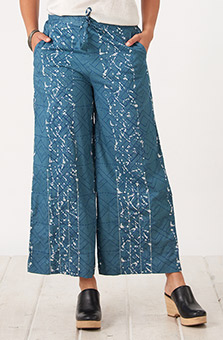 Sangli Pant - River/White
$72.00–$76.00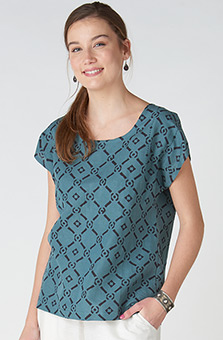 Tivisha Top - Agate
$62.00–$65.00
CUSTOMER REVIEWS





Beautiful colors and patterns
May 30, 2021
By Barb
I love the color and the soft patterns of this top. I ordered a Medium but probably could have gone with a Small as it's a boxy, loose fit. But in the very hot, humid area where I live, a little breathing room is always good.





Part of a beautiful outfit
May 15, 2021
By Rochelle Gatlin
A comfortable and stylish top, especially with the matching jacket. I love the combination of patterns