Pragati Cooperative Define Their Brand
Pragati Cooperative is the newest group to join the MarketPlace network. It was started during the COVID pandemic in spite of all the shortages and restrictions. And that was not the only challenge they faced. These women had no experience running businesses, and they were initially strangers. Through dedication and determination, they pulled together learned and became a cohesive unit with 3 tailors and 6 embroidery artisans. They are eager to add to their knowledge and are quick to volunteer for jobs. They identified these 4 aspects to describe their identity:

1.Unity
2.Responsibility
3.Happiness
4.Work Satisfaction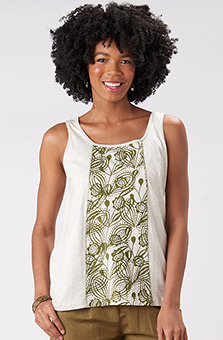 Kripa Tee - Oatmeal
$46.00–$49.00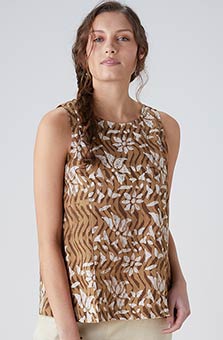 Vyju Tank - Cocoa
$56.00–$59.00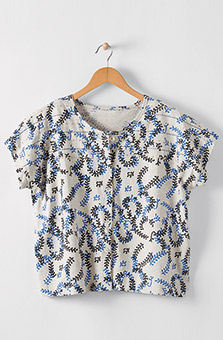 Bela Top - Oatmeal/Lapis
$69.00–$72.00
CUSTOMER REVIEWS





The Kripa Tee is perfect
Jun 11, 2022
By Carol Munroe
I really like this top. My first one was in a stolen suitcase, and I immediately replaced it.





Pretty tank
Aug 22, 2020
By Janie
I like the artistic touch of the embroidery. It feels comfortable to wear because the fabric is so soft, and also because neckline is not too low.





Excellent!
Jun 19, 2020
By Nancy V
My first order from MarketPlace and I am very pleased! The fabric is very good quality, the fit is good and the workmanship is excellent.





Beautiful Tee Fits Perfectly
Jun 10, 2020
By SheilaM
I loved this tee at first sight when I saw it in the catalog but was completed delighted when I received it to see how well made it is and how perfectly it fits! (I am 5'8", weigh 150 pounds and wear a Medium). This one is a definite keeper!!





Great fit!
Mar 29, 2020
By Eileen
Nice cotton with enough heft to fall nicely and not cling anywhere. Fit is a true M.