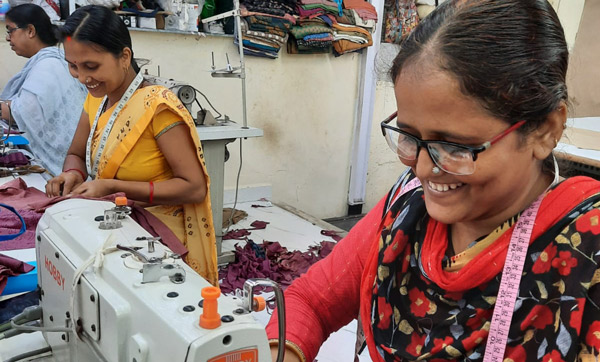 Sahara Collective Define Their Brand
Sahara is one of the oldest groups and consists of 10 tailors, 18 embroidery artisans, 2 cutters and one supervisor. It is particularly significant that one of the words they used to describe themselves is "unity." This is a mixed group of Hindu and Muslim artisans, but instead of this being a source of conflict they make it a source of celebration. The bonds between the members are strong, as they celebrate one another's different holidays, go on picnics together, and assist one another. They also take an interest in their greater community, participating and initiating social programs and community development. They chose these four words to capture their identity:

1.Support Each Other
2.Quality
3.Unity
4.Acceptance For All Work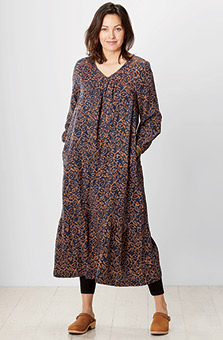 Ashiana Dress - Navy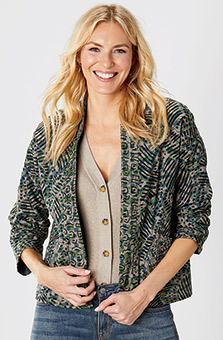 Reversible Savini Jacket - Mushroom Multi/Lake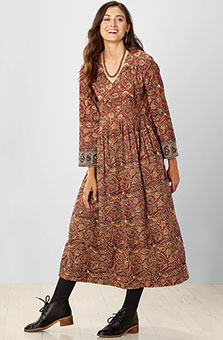 Geethali Dress - Red natural dye
$118.00–$124.00
Write a review
---
Comfy
Sep 5, 2021 | By Svea
Cute and comfy, but I wish it was longer and didn't have such big slits.
---
I love these dresses, but...
Sep 16, 2021 | By Margaret J Faulkner
I'm not sure how this is happening, but the necklines on these garments are shockingly low, showing most of my bra front. This fix is easy and I'm glad I know how to do so, but someone needs to take a look at the pattern for these. They are very useful garments that I wear daily, and can be worn when conducting everyday activities. They are comfortable, interesting and pretty. But, really, the neckline needs some attention.
---
Kurta Dress
Sep 29, 2021 | By Helen
I love this tunic/dress. Wonderful Indian cotton and beautiful fabric design, lovely colors and textures. The long tunic makes this versatile, making it a dress as well. If you like the color pattern, this tunic/dress is for you.
---
Beautiful dress
Nov 24, 2021 | By Stacey Houk
Well crafted, excellent fit, great colors
---