Finding Her Independence
Left behind when her parents and 2 brothers moved to Mumbai, Sadhna, a tailor at WARE collective, only joined them when she turned 18. Denied a decent education, she took her future into her own hands. After completing a tailoring course she worked from home. She joined WARE because being part of a group provided friends, support and new opportunities. Her earnings gave her independence and status. With her saving she was able to help her father repay debts. Now he consults her about any major expenditures.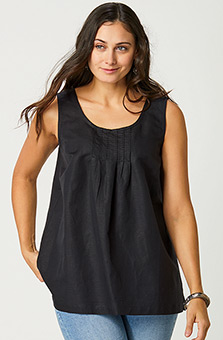 Shifa Tank - Black
$56.00–$59.00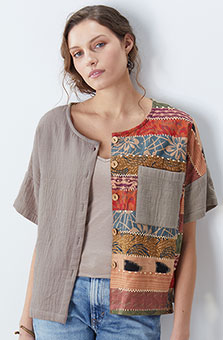 Rudra Top - Oat/Chindi
$82.00–$86.00
Anuja Tunic - Carnelian
CUSTOMER REVIEWS





Dr.
Aug 17, 2021
By Elizabeth Murphy
i have difficulty figuring out what size to buy, Everything is usually a little too big.





Lavani Shirt - Black/Purple
Jun 21, 2021
By Sarah Long
I love the voile fabric and the purple and black design. It fits perfectly. However, I dislike the white buttons and will be replacing them with black buttons. Otherwise, it is a very nice shirt that I will use as a light weight jacket.





Summer comfort
May 30, 2021
By Sascha Gardiner
Beautiful lightweight blouse that works well as a jacket too. Runs very large, so you might want to consider downsizing.