Taking Advantage Of The Time Out
Udyog Kala Kendra, the workshop which produces much of our block print and batik fabrics, is usually humming with activity. The printing blocks tended to pile up here and there, making it difficult to find any particular one. The enforced work stoppage gave them the opportunity to do a massive workshop reorganization. Over 120 carved wood blocks were cleaned up, divided into categories and carefully catalogued according to size and pattern. This will prove very useful in the future — no more hunting!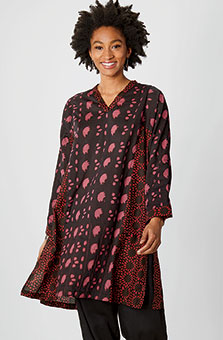 Sanika Kurta - Black/Multi
$112.00–$118.00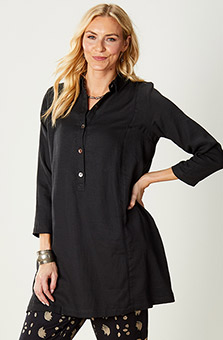 Lipika Tunic - Black
$82.00–$86.00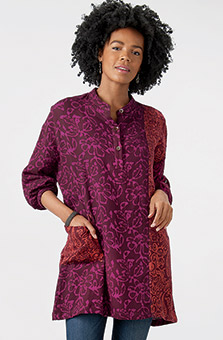 Kimaya Shirt - Dark orchid/Multi
$92.00–$96.00
CUSTOMER REVIEWS





Comfort and quality
Mar 24, 2022
By Vicki Ryder
All of the clothes I ordered from Marketplace are high quality and you can tell they are handmade. I love this shirt and I'm sure it will last a long time.





Disappointed
Feb 12, 2022
By Judi Giberson-Smith
I have been purchasing clothes from Marketplace for several years and have been pleased. This is the second tunic that I've purchased which I generous in the body but tight across the bust area. At the same time I've purchased the same size in a jacket a bit fits perfectly. So this on will be returned.





Gorgeous green
Jan 21, 2022
By Marlee K
I love this green. I thought the pattern would be slimming, but it is too wide for me. I'm 5'2" and wear 1W. The width of the design plus the on-seam pockets at the hips made this unflattering on me. Great length, though.