Learning Without Schools
Artisan leaders and staff social workers are supervising the children as they try to continue their school work at home. They keep in touch by phone and distribute worksheets and assignments. It is a huge challenge for the students to concentrate at home, since the tiny space can be crowded with 5 to 8 people. The parents, especially those who do not know how to read or write, depend on this support to keep their children on track. While not a perfect substitute for schools, this is keeping the children engaged and learning. Click here to learn more.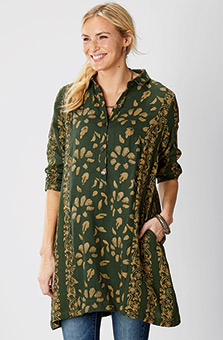 Lipika Tunic - Olive
$94.00–$98.00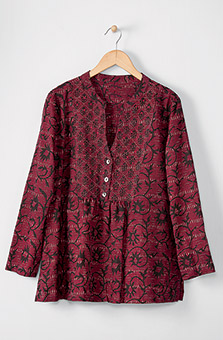 Kriti Top - Port
$88.00–$92.00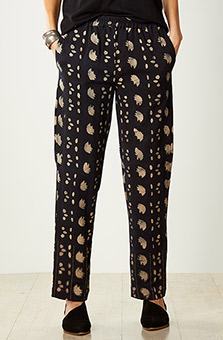 Kavya Pant - Black
$79.00–$82.00
CUSTOMER REVIEWS





Perfect top!
Nov 30, 2021
By Susan
Comfortable and classy looking! High quality fabric and construction. Great for work, going out in the evening, or running errands.





WASH CAREFULLY
Sep 15, 2021
By Meagan Watts
When this tunic first arrived I was extremely pleased with it in every way. It fit beautifully, draped beautifully, it was awesome. But unlike EVERY other thing that I have ever purchased from Marketplace Handwoven of India, this one did NOT do well on the lowest setting in my dryer. It shrank 3 inches in length, and the arms shrank so that now it's too tight across the shoulders and around the arms, and I'm going to have to alter it before I can wear it. The label does say line dry, but my basement is damp, and line drying leaves things musty and sometimes causes mildew, and I don't have another good place to line dry. This is still a beautiful tunic, it's still drapes in a lovely way, but it doesn't fit at all anymore, and may not drape right after alterations. Be very careful!