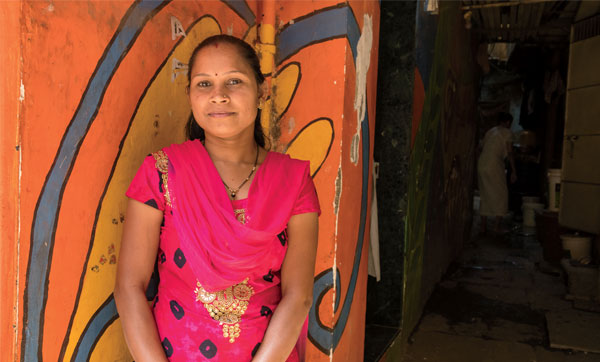 Independence From Fear
Suman Mali, embroidery artisan at Ranphul Mahila Mandal, is grateful that her work as an embroidery artisan allowed her to make changes in her life. She was able to install a toilet in her house so that her family no longer had to make the difficult and potentially dangerous walk to the public toilets. Before starting at the cooperative, she had never seen Mumbai and was frightened of the crowds. Now she navigates train trips with aplomb. The Armaan Club helped her to build a good relationship with her children.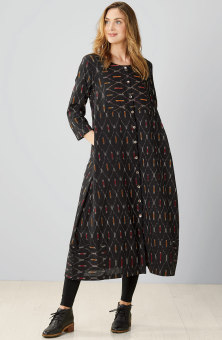 Suvrana Dress - Black/Multi
$108.00–$112.00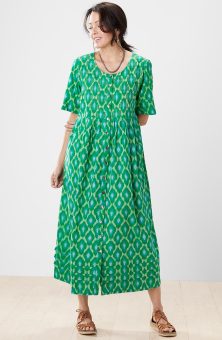 Miraya Dress - Jade
$132.00–$136.00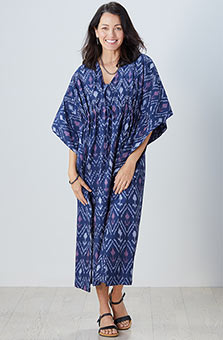 Sahara Kaftan - Navy
$118.00–$122.00
Write a review
---
Gorgeous fabric!
May 28, 2022 | By Linda Dillon Jones
Gorgeous fabric! I own maybe 20 pieces by marketplace India which I've collected over the years. I used to do in-house training, and the cotton blouses were really comfortable to wear with pants so that I could wear comfortable shoes. Now that I'm retired I switched over to the dresses which are very comfortable to wear around the house. And since I never get to leave the house anymore due to Covid and my health, it's wonderful to have a really gorgeous dress that is well-made, delightfully decorated, washable, and comfortable to wear! Congratulation to the fabulous artisans who are supporting their families with their talents.
---