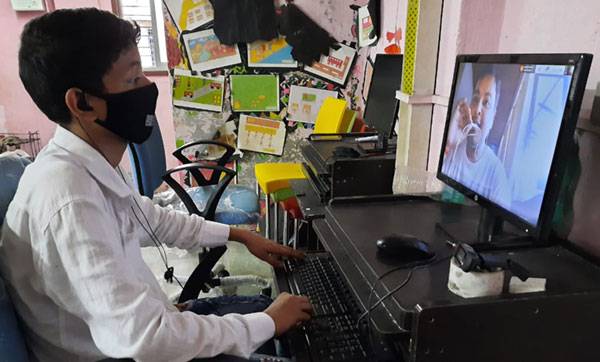 Determined To Find A Way
When Arpit Tiwari needed access to a computer to participate in his online classes, he contacted the team at MarketPlace's Education for Life program. Although the programs were temporarily closed in the early months of the pandemic, staff members were able to accommodate this bright, hardworking and resourceful student. For 6 days a week an intern would unlock the door for Arpit and stay until he was done. Now, a year into the pandemic, although schools are still closed, the center is open full time for all the kids.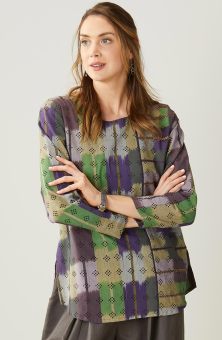 Divya Top - Lead/Multi
$82.00–$86.00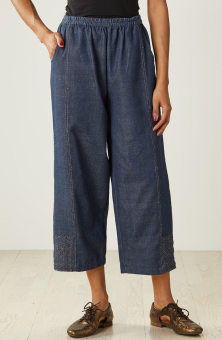 Recycled Yarn Kesari Pant - Denim
$88.00–$92.00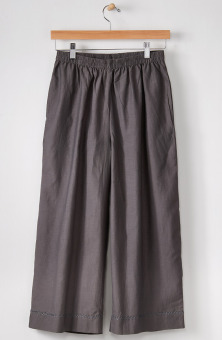 Nuja Layering Culottes - Lead
$75.00–$78.00
Write a review
---
Comfortable and stylish
Oct 5, 2022 | By Carol Marsh
I got the Mahima Pant a couple of weeks ago. I bought a small, which fits me perfectly. They're comfortable to wear and the hand embroidery at the bottom cuff adds a nice touch of style. I love these pants!
---
mahima pant
Oct 25, 2022 | By bee
these looked like they woud be huge on me, however i love the way they look and fit. i like the color and the embroidery is outstanding. these are my new go to pant and will be great for travel.
---
Mahima Pant
Jan 23, 2023 | By Georgia Keysor
Good quality material, great fit. I would have preferred that the side pockets were a little deeper, but I don't have an issue with items falling out of them.
---